Ideal Oud at Mizensir
The Oud has become almost a major ingredient… into the creation of perfumes. Today, nearly all the brands have their Oud fragrance. However, the are various qualities of oud. Finally, the look of the creator, his perception of the ingredient and it's interpretation may find it captivating but different. Here, Alberto Morillas, perfumer from Firmenich and founder of the Mizensir brand gives us his different meanings of the Oud, with a collection of three fragrances.
Ideal Oud at Mizensir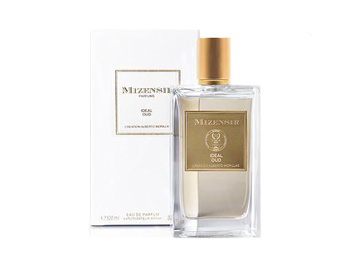 The story of Ideal Oud from Mizensir This fragrance is about a more feminine story of the Oud, but it does not exclude men to wear it. The Middle-East countries love and know about perfume. Their culture allows them to appreciate all the ingredients, without confining them into one gender. In consequence, it is not strange for a man to wear a fragrance perfumed with a rose !
A lovely story around Mizensir Alberto Morillas 's adventure started 18 years ago with olfactive candles for inside homes. This is how his perfumes provided a special touch to homes. Then, the fragrances came eventually. Nevertheless, Alberto likes to say that « away from the symphony of the big launches, I wanted to do my own perfumery where a creation tells my passions, my souvenirs, my travel "He translates his voyages, his childhood souvenirs, his Spanish roots, into fragrances." I will let you more about it.
The perfumer-creator : Alberto Morillas from Firmenich
Olfactive family : floral woody
Date of creation : february 2017
The other perfumes of the collection Oud from Mizensir : Original Oud, Perfect Oud
Recommended time to wear it : At night so to seduce