Be in the picture for Mothers'Day
Be in the picture for perfume ! before you dare go to a boutique. In fact, it seems essential to me. As offering a fragrance can be hazardous …unless you have already an idea of what you want, and have the existing beautiful perfumes in mind, then your mission will be even more easier, more interesting and amusing. I share with you my last discoveries and my favorites.
Be in the picture with my favorites
Eau d'Armoise from Serge Lutens
"Emerge or vanish, everything in it's own time" says Serge Lutens, to introduce his collection, "Eaux de politesse". It's a collection of 6 eaux, where an ingredient in particular,is put forward
Here, it's about pureness. Anyway, for Serge Lutens "the luxury starts with clenderness".The guide line is all about some dicretion, even though politeness… but by all means not at all boring ! How sad would be the world, without poetry or politeness.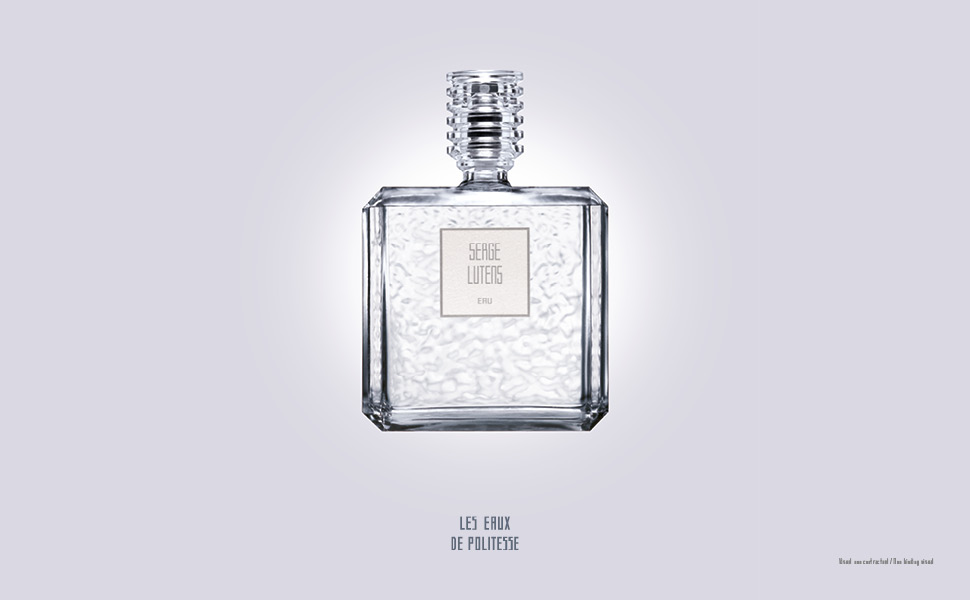 With this perfume, everything is clear, bright at once. It is a fresh accord of mint and spice, that is surprising. As the mint gives a cold even icy atmosphere… Then, everything cools down, so to become clean, although remaining elegant. Therefore, it is there that the artemesia appears on the scene. By the way, do you know the artemesia comes from the same family of the tarragon, and the wormwood ?…So, they are camphorated, herbaceous and sour facets. But, as usual with Serge Lutens, his fragrance, L'Eau d'Armoise goes with a quotation, at least secretive. « Before my hand detached a leaf from a bush, and creased it between my index and my thumb, who could have predicted that, for a bottle of perfume, the artemisia would inspire me ? »
Vanilla from Domaine Privé
Domaine Privé is Claude Saujet's new adventure who is a great gentleman of the perfume world. He directed grand perfume houses, within prestigeous houses, such as Van Cleef & Arpels, Cartier, Yves Saint Laurent and Hanae Mori…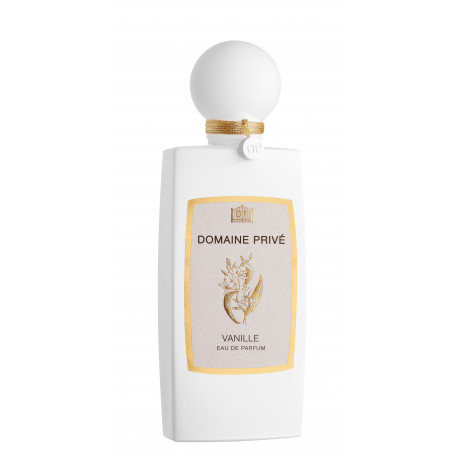 Today, it's a come back to the roots, the real perfumery, a tribute to nature, marked by elegance and true emotions…As an exemple, Claude Sautet told me "I want to give happiness to others, and find again the sources of life". But all this at a reasonable price with a high quality.
Apart from 5 ingredients (rose, honeysuchle, lavender, vanilla and bitter orange) I want to mention Vanilla. From the very beginning, the tone is set, this vanilla is delicately fruity, and smartly greedy… in noway sticky or invading. It is above all, a tender and mellow vanilla.
Baiser de Florence from Ella K
Sonia Constant, perfumer at Givaudan and creator of her own perfume brand Ella K, takes us to Florence, for a beautiful Baiser. Therefore, with this perfume, Sonia wanted to transcript olfactively, one of her intimate souvenirs from Florence.
Just married, she visited the Uffizi Gallery… When in the middle of those works of art, her husband kisses her… This intimate moment mingled with the icing sugar of a pastry, and her lipstick,is what Baiser à Florence means !. Click herewith to listen to Sonia.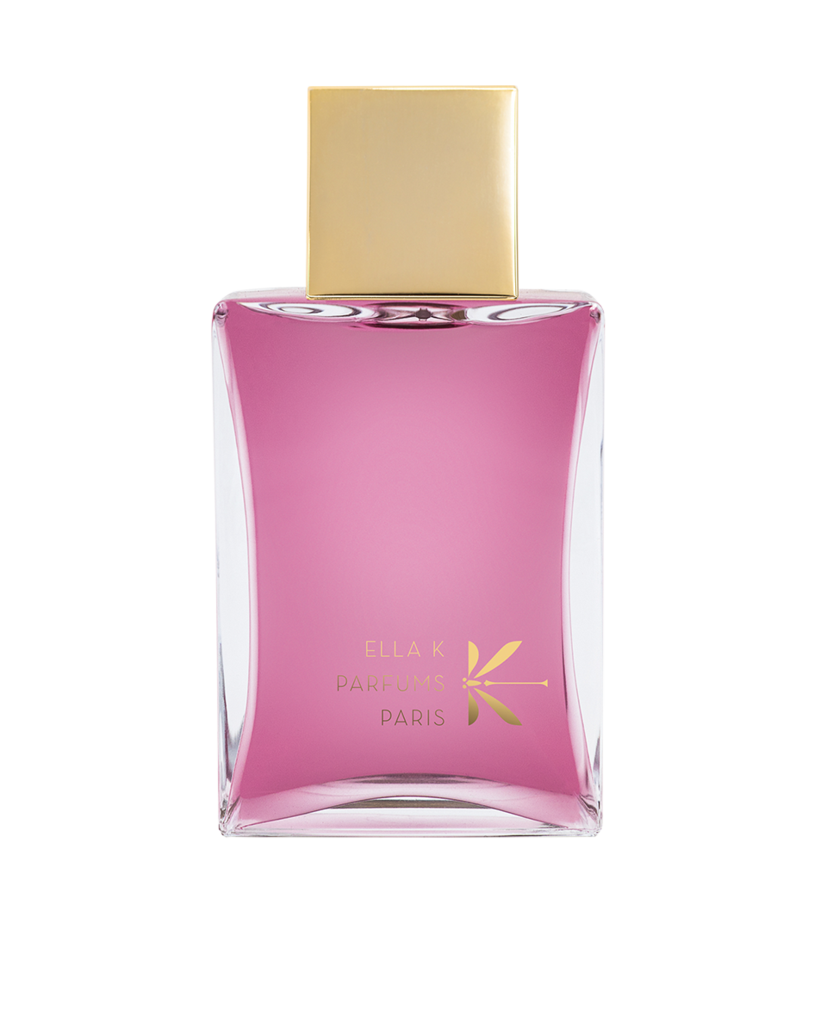 Although the juice is pink, the symbol of love, Baiser à Florence is designed around the iris. But the latter goes alongside with the frankincense, labdanum, myrrh and ambroxan. Then, it is a nod to the Florentine pastries which is given by the almondy effect, due to the presence of the heliotrope and the vanilla. Finally, the very longlasting musks stamp the imprint of this baiser for ever, such as a permanent tattoo !
Winter Palace from Memo Paris
Winter Palace is one the Emperors winter palace in Peking. As you will have understood, Clara Molloy , the Memo Paris founder, takes us to China ! It's during her numerous trips, that she had this idea of this new perfume. Here are the images, the atmosphere that Clara told Alienor Massenet, the perfumer, with whom she designed Winter Palace.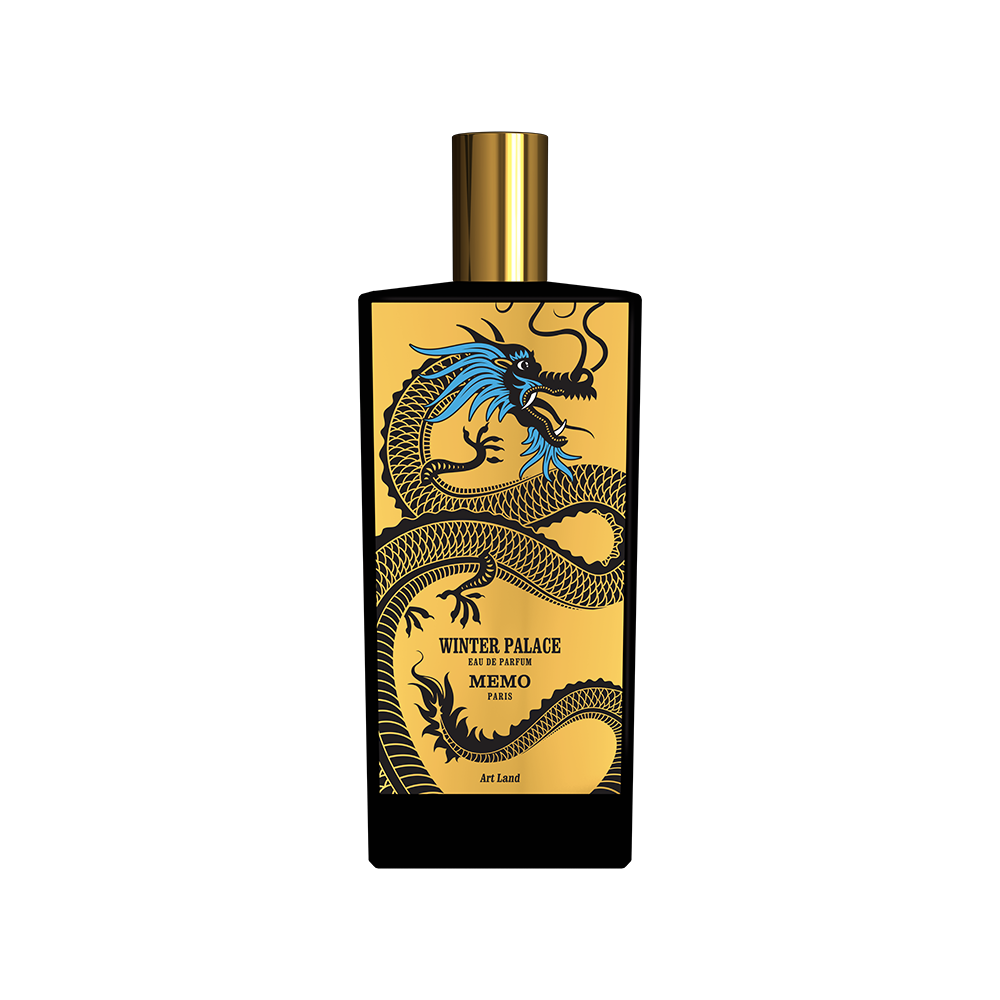 We went to the Great Wall of China, and that day, it was cold and grey The wall appeared alternately emerging and then be blended in the mist, such as the back of a huge sleeping creature. So, it reminded me of those nine magnificent lucky charm dragoons, on the walls of the Forbidden City of Peking . "Why meet again, after my return, so to create this new perfume" says Clara to Aliénor Massenet, perfumer at Symrise. Do click here to listen to Aliénor.
Winter Palace is the most delicious, refined and elegant fragrance. Just like a fusing blast, softly acidulous from the bitter orange that embarks you into a cup of red tea. So, you are rocked by this freshness, almost juicy, such as a freshly pressed bitter orange. But, at the most unexpected time, the heat arise… so to become gradually warmer with the benzoin and the amber.
Cuir Curcuma from Affinessence
Sophie Bruneau, founder of Affinessence, is a perfume addict, but she has decided to offer something else. As a matter of fact for her, the base notes are the epitome of the perfumery, if not even a sensual signature. They go beyond their dazzing trail, so to to move emotionally all our senses
Therefore, their molecular weights make them more intense, warmer and specially sensual on our skin, without forgetting the unrivalled trail, they leave behind. In other words, they represent the soul of the perfume. Moreover, it is due to these base notes , that they stamp an olfactive imprint of the person, who wears the perfume.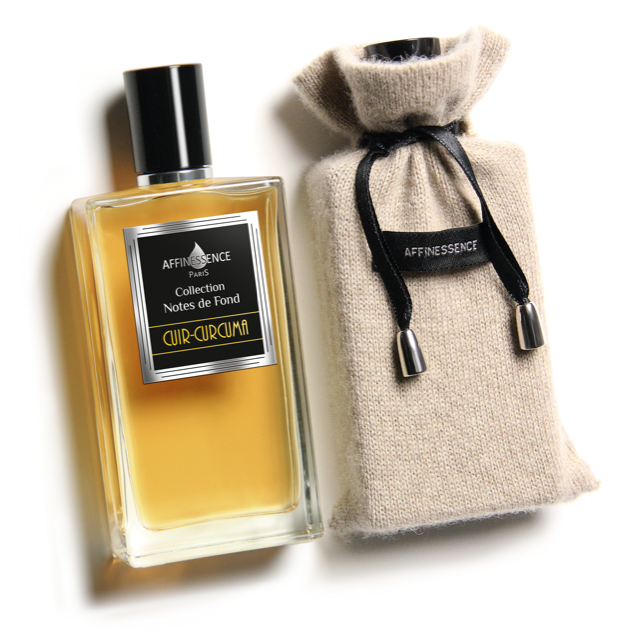 Finally, this passion for base notes has led Sophie Bruneau to initiate a first collection, the collection Notes de Fond. It is a collection of six perfumes, which set the scene of two ingredients. Among the most unique duo, you will find Sandwood/Basmati and Cuir/Curcuma. These fragrances have been created by three different perfumers who are Corinne Cahen, Alexandra Carlin, and Nicolas Bonneville.
Cuir Curcuma starts onto a flavoured curcuma milk, which is a multimullennial beverage, also known as Golden Milk. It's something like soft, before turning into leather. It's a leather with character, but a clean leather. In word, an elegant and greedy leather !
So don'f forget to be in the picture, before you go out to go and buy your present for Mother's day !