New perfumes in 2021 : What are my favorite ones ?
What are the new perfumes, despitethe slowdown of the launches, in 2021. I will tell you about my favorites, among them all. Regardless the perfumes with a surprising olfactive note, or a raw material which is enlighten, a well constructed perfume, they all bring an emotion. In the end, fragrances are there, to provoke an emotion and make us travel into a sensory universe.
These new perfumes that stired me up !
H24 from Hermès
Hermès offers to go round the dial with their newfragrance. Christine Nagel wanted to explore new olfactive territories, 15 years after Terre d'Hermès, H24 is a flashback into a controlled nature…. I am most inspired by emotion, such as peacefullness and quietness. Very softly, the head in the clouds and the feet on the ground, I smell the nature with it's vegetable, crunchy green and nervous notes, although centered. H24 is discreet and elegant with a lovely style.
Christine Nagel loves to play with very conservative raw materials while letting them express differently through technology which will, then offer other textures and render. Here, due to the technologies the narcissus distills implicitly a bitterness. More, so to finalize this creation, she added scalène, a green earthy  molecule reminding odours from a hot iron. H24 is a luminous and lively fragrance where each ingredient is in it's place.
Lion from Chanel
Gabriel Chane lused to love saying "I am Lion ; and  just like him, I let out my claws so to stop being hurt, but do believe me, I suffer more to scratch, than being scratched". Nevertheless, the Lion is her astrological sign, the image of Venice, and most of all a symbol of braveness and renewing.
As a matter of fact, he will  be her guardian angel in her flat. Then, she will invite him in her creations, by having him always on her side. Today, he has joined the limited and select club of the Chanel Exclusifs.
Olivier Polge, the inhouse perfumer, prefered to coose a solar aura, between strentgh and softness. The Lion lies on an amber accord, on which the labdanum cyst , a resin with animal notes, .stands a spine. Soon, afterwards, a lovely vanilla from Madagascar comes to soften it all, followed  by a sensual base, thanks to a creamy sandalwood and patchouli. Le Lion is a lovely oriental, of a great elegance while restraint, A wink  to the Chanel chic.
Fizzy Mint from Valmont
Fizzy Mint is  a fragrance of the Valmont  Palazzo collection. Once more,  the brand repeats it's love of Italy and specially  for Venice. In total, there are 3 fresh, sparkling solar waters.
One particularly, and according to it's name, Fizzy Mint is an accord of crumpled mint, bergamot and verbena. It's a fresh water well structured, gay and sparkling.
Girl from Rochas
It's interesting to see how the traditional brands of perfume keep pace with the tendancies of the society. Recently, we see how they have become aware, by mentioning the well-being and in choosing an eco-rechargeable flacon in a sustainable case. Not to mention that My Way from Armani was first and that today, Rochas follows the tendancy.That is the reason  why the formula is minimalist and optimized with an eco-conscious flacon, and at last an eco-respectable case.
Girl is a fragrance 100% feelgood, designed by Anne Flippo, perfumer at IFF. According to the Rochas brand , Girl would be «  an ode to freedom and to well-being, with a vegan formula ; 90% natural which lowers the pressure, thanks to an extract of néroli with relaxing properties, recognized by the neuroscience. It's a precious ingredient, 100% natural, eco-responsable sourced and traceable. Ultimately, the néroli is supported by an orange flower to increase the well-being , on a base of white woods.
Aqua Allegoria from Guerlain
Guerlain has enriched and extended the Allegoria collection, for the last 20 years. It' an homage to nature by drawing  it's inspiration in  real or imaginary gardens. These fragrances are designed by Thierry Wasser and Delphine Jelk, the two inhouse perfumers. According to Thierry Wasser » A garden does not need to really exist  in order to be contained in a flacon. Just imagining a garden allows to create infinitely. The possibilities become immense and it is exactly, the essence of Aqua Allegoria. As for Delphine, she says « I love working the poetry of a raw material, faceting it in an unuasual way or modernizing the most conventional notes ».
This year, Guerlain wanted a return to nature, the real one, such as the wild flowers, without forgetting the presence of the bees.The iconic logo  that one finds on the famous bee flacon and the cosmetic range Abeille Royale. One can even say that Guerlain invests above and beyond on  various protection programs.
Flora Salvaggia
Flora Salvaggia is just like an invitation to discover wild flowers, and more, the olfactive atmosphere of the fields. A soft and gay emotion is revealed with a base of wild flowers, orange flowers mingled with fruits,  such as the melon. Eventually, a lot of softness  which is powdery and reassuring remains on the skin.
Nettare di Sole
Nettare di Sole is more lively, sparkling, almost incisive due to the bergamot from Calabra,,most likely a bergamot from the Capua house. In that respect, I invite you to listen the Tatousenti podcast, with Gianfranco Capua, the founder. Eventually, this summery promnade goes on with a bunch of flowers,(magnolia, rose and jasmin) onto honeydew and non greedy facets.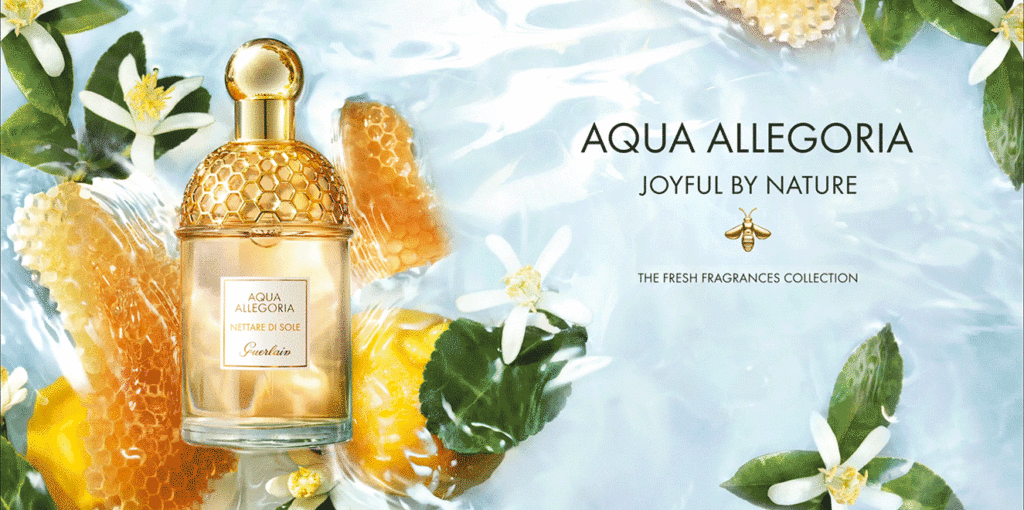 Do tell me, what new perfumes have moved you in 2021, by leaving a comment just below…