Who is Cécile Bergart ?
With an unsual course of life, Cecile is sparkling and more, a passionate of champagne and wines, ever since her childhood.It all starts with a trip to England, to improve her english. But,very soon afterwards, her passion catches up her again, and she decides and chooses to make a career of it. Today, she is at the head of her own school, the Wine Hampshire School. Therefore, her credo is "I consider the love of wine and champagne a way of life for myself and it's connection with tastes is my passion". In fact, tasting must lead to a discovery, be an adventure, even to a voyage …. All of it based on one's own choice and desire. Really, what one likes… with having fun at the same time !
Who is Cécile Bergart ?
Can you tell me what are your first culinary souvenirs ?
Cécile Bergart I must say that I come from a family where the love of good food and convivial moments were important. Every Sunday, we used to be reunited for the ritual lunch, where the children were allowed but not heard. So, in order to pass the time, I would listen very carefully to the conversations of the grown up, which consisted mainly on good food and wine.
As far as the champagne was concerned, each of us had his own favorite, in the family !It was Belle Epoque Rosée for my mother, the Lanson one for my father, Mumm Cordon Rouge for Sophie, my sister and Perrier Jouët for myself!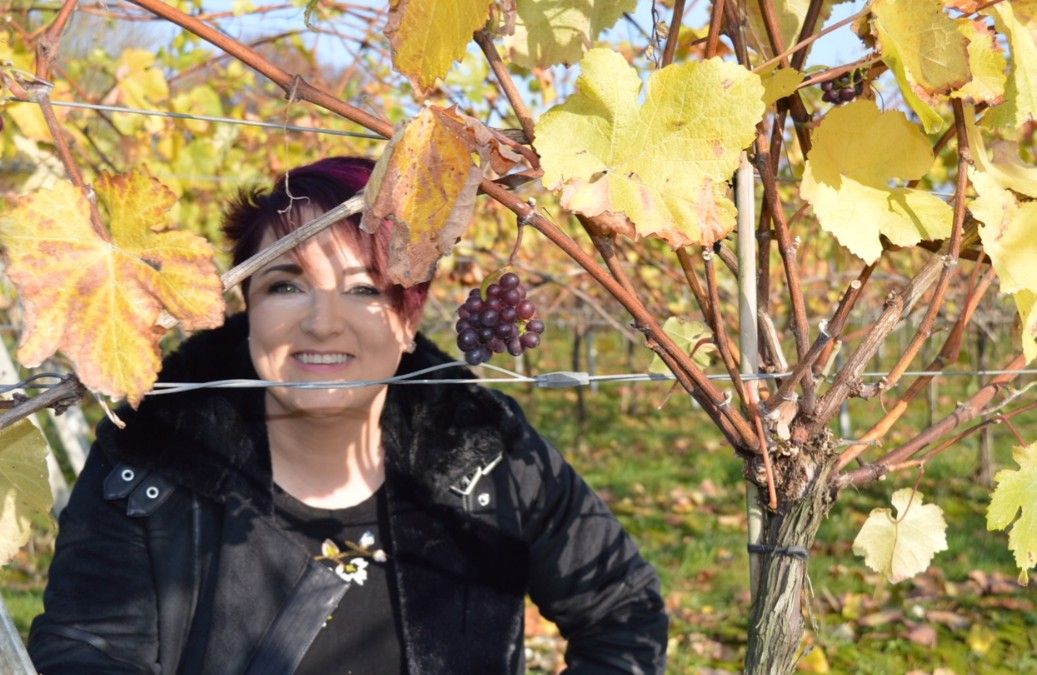 My mother was a Cordon Bleu with a preference for salty savors than the sweet ones. So, I remember more rabbit dishes with prunes, beef covered with a crust, but also excellent fruit tarts. At the time, we were always allowed to have a drop of wine and the permission to give our opinion.
And what about your olfactive souvenirs ?
Cécile Bergart I am fond of odours of caramel toffee and candy floss. That is why I wore very naturally Angel from Thierry Mugler. Nevertheless later, I joined the Nina Ricci Club, to which numerous members of my family belong to. Therefore, my mother wore Nina and L'Air du Temps, Ricci Ricci myself and my daughter Ricci Mademoiselle !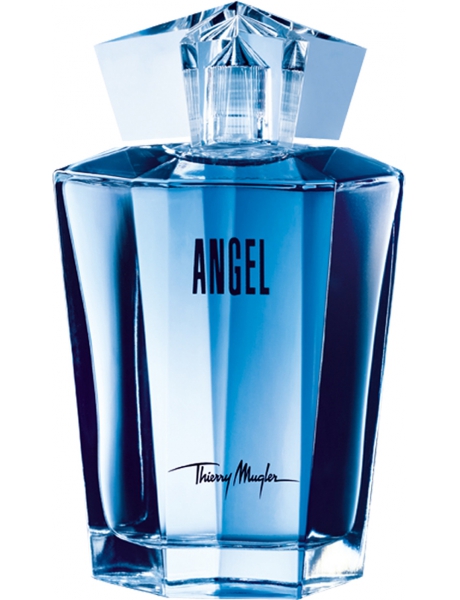 Tell me the course of your career, in short
Cécile Bergart Once I got my Bac( the equivalent to A levels), I went to live in Cambridge to improve my English. Then, I qualified for the TOEFL, and was admitted at the Birmingham University. It is there that I qualified as a Bachelor in Medieval Studies, with distinction, As I was always eager to explore new adventures,I became editor and corrector of English Law documents with Sweet & Maxwell, a specialized Publishing Company. As you can see, I love being there, where nobody expects me ! But my passion caught me up again, and it was natural that I concentrated on champagne ans wine… in particular, wine- paired menu.
Do tell me about your progression into the world of wine
Cécile Bergart While working for a large company, my father had set up an import/export business « Champagne Par Excellence ». At the time, he wanted to put forward the small Champagne producers. At the beginning, he started with the Pierrel and Bernard Bremont champagnes.Therefore, he asked to take over his enterprise, instead of starting my own.
This is how, during quite a number of years,I worked for the company. Since, I introduced into the porfolio, 9 different champagnes. Actually, my objective was to have all styles of champagne, such as ultra-brut, brut, dry, rosé, blancs de blancs… In fact, it was an offer for a voyage accross the Champagne country and it's champagnes. As a result, my small producers, such as J.Charpentier, Péhu-Simonet and Pierrel appeared on the Claridge's wine list. Then, later I became the ambassador of the Ruinart champagnes, by entertaining with tasting sessions and flying the french house colour, in England.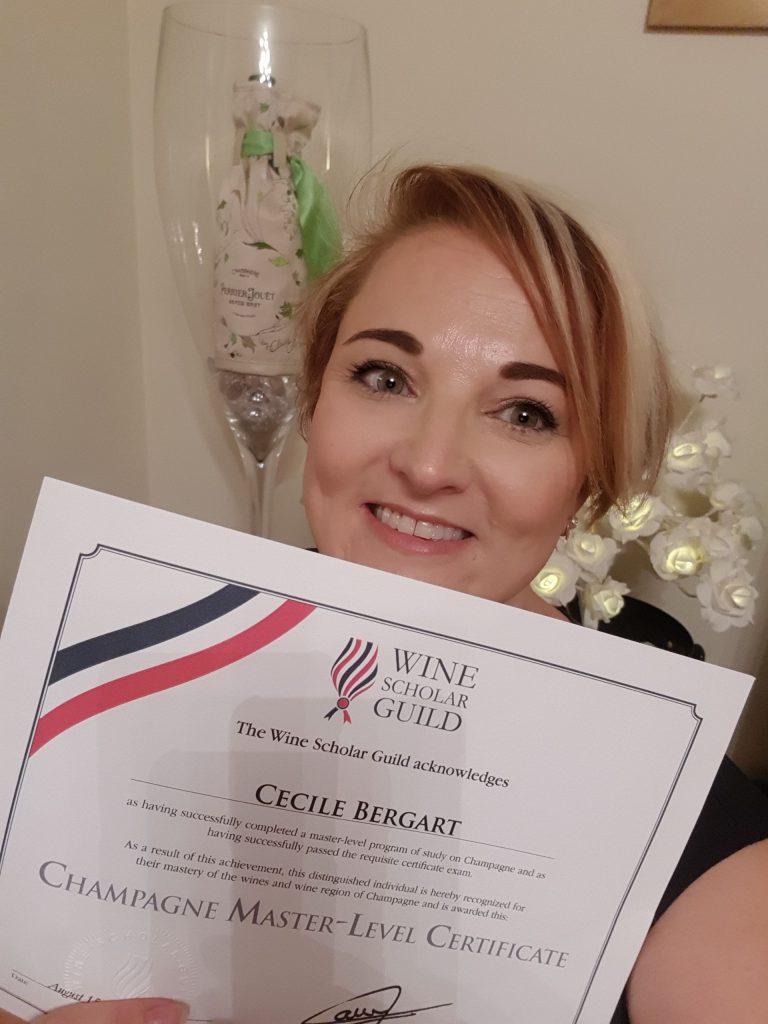 Finally, I decided to sell my company and joined the Christian Stivert team, who was responsable for the wines, at Claridge's in London.There, I organized professional trainings, wine-paired-menus workshops to the sommeliers working for the luxury hotels, in London, as well as in the New Forest. At the time, and still today, I am accredited trainee for Marks & Spencer, and wine-paired trainee.
How do you imagine the wine-paired menus ?
Cécile Bergart In fact, I have been rocked by t wine-paired menus with my palate, ever since my tender childhood. So it was an evidence… Actually, they are considered as genuine meetings, exactly like a marriage when one finds the perfect match. Nevertheless, I had a shock when I met Trish Rogers, the biologist and creator of the method "The Zing" ( a scientfic method which associates food and wine), With out knowing, we were on the wave length… Out of the blue, I was meeting somebody, who spoke the same language as myself.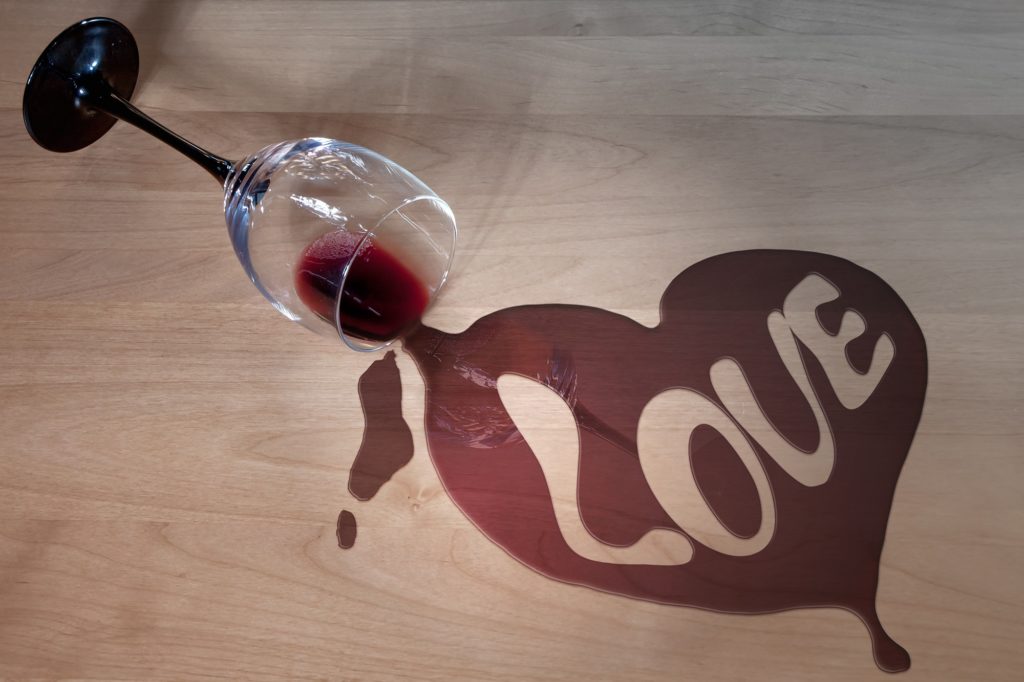 Today, the new technics of vinification allow, today, to use the DNA of a grape, in order to talk about it's flavour. With the scientific progress, in term of flavours, we are able to identify the olfactive molecules, by associating a dish to a wine, a gin to a tonic, or Port to a dessert. For example, I would a truffles mushroom risotto to go with a Ruinart blanc de blanc, which is a pleasnt 100% chardonnay, with truffle notes…
Your adventure goes on, tell us more
Cécile Bergart While then, I had moved to Hampshire. But, one day, I decided to stop those round trips, even if so many English people do commute !. In fact, I could not stand anymore the atmosphere of the trains, late at night. It is at that period, I created the Hampshire Wine School, butit is still dependant of the Wine School Network. But, in addition, in order to be up to standard, I got the degree of the Master Level Certificate Champagne.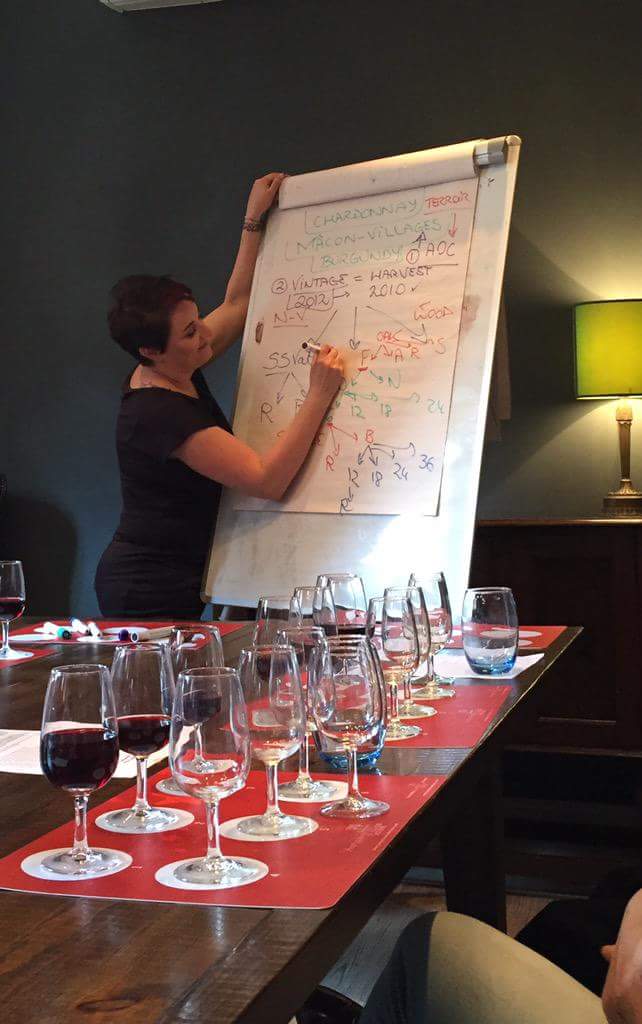 For my school, my motto remains "wine for everybody" while keeping in mind, quality requirement. First of all, my priority is to share with the many, without the pompous codes of the world of wine. To share is essential for me, while giving the keys of the facets of the wine, in the most relaxed atmosphere.
I must say that my recipe « signature » of the hot wine is mentioned in the cookery book « Hampshire Cookbook » next to famous English Chefs, such as Delia Smith, Paul Hollywood and Marcus Wareing.
Who are your mentors ?
Cécile Bergart I have a few. One of them is Christian Stivert, who was in charge of the wines for the prestigious Claridge's Palace, in London. At first, he referenced my champagnes, then trained me to create champagne and wines tasting. More, he gave me the most precious advice, so to become specialized, to remain French with keeping out my french way of thinking, and his credo that the French wines were the best. I, also had a wonderful encounter with Trish Rogers, the creator the « Zing » method.
Which are the accords, you are most proud of ?
Cécile Bergart During our Sunday lunches, my father used to serve rocquefort cheese with a red Bordeaux. However, since the of 12, I did not approved !. In effect, I did find that the tannins from Bordeaux, did not match with the salty side of the rocquefort. That is why, I started to study and deconstruct the rocquefort… After all those researchs, I opted for a liquorous wine, a Sauternes ! and bad luck for my father's opinion !
If you like champagne and wine.. that Cécile Bergart has seduced you, don't forget to pay her a visit, on her www.cecilebergart.com