News about the mysteries of perfume ?
The Mysteries of Perfume, is it possible to live without perfume ? are available in the bookshops, at the price of 14 euros. As a rebirth, my first book continues its life of a book ! More, it has undergone a few changes for the arrival of the spring ! I unveil for you some in this article.
New cover of The Mysteries of Perfume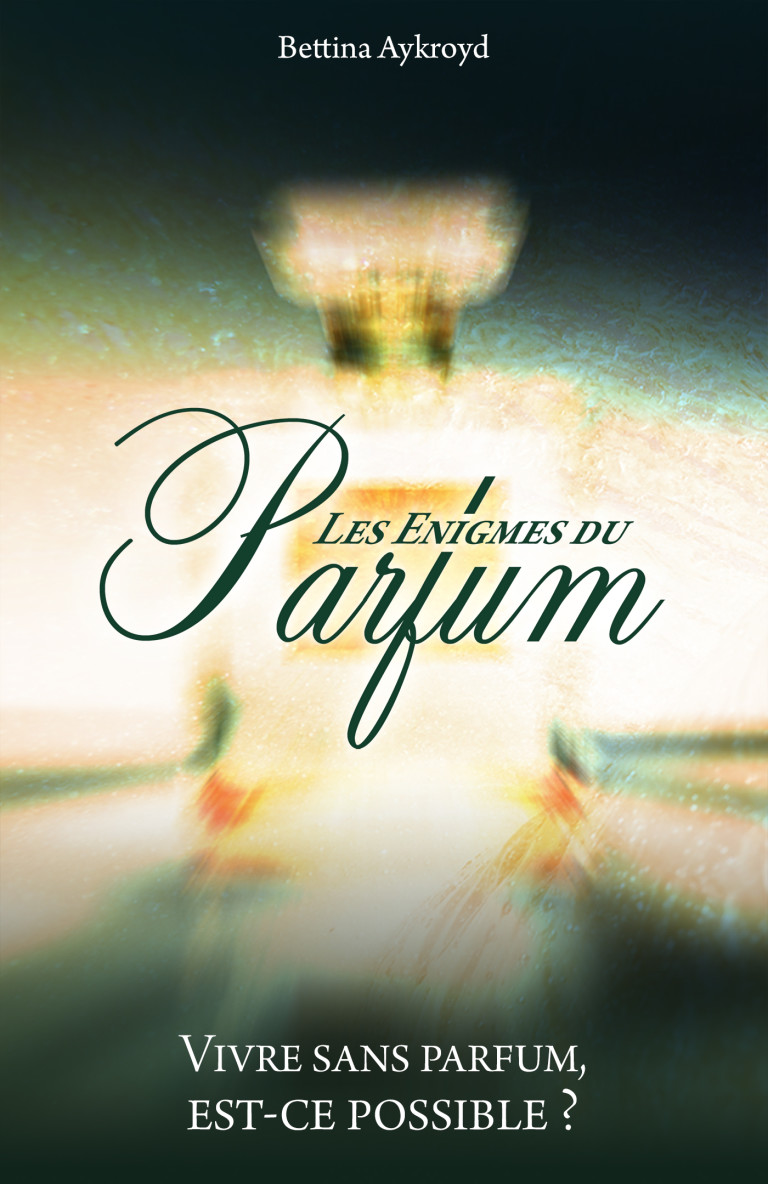 It has been designed by Romain Fage, the Studio Iggybook graphist. « I wanted to bring mystery and elegance, to this cover » told me Romain.That why he ued the image of a blurred and transformed perfume flacon. « My idea was to address the future reader by presenting him with a destructured image which could be similar to the almost universal vision of perfume, Then, I inserted a glittering liquid just as if all the creation was bathing into the perfume, which provides a golden effect, along wit the green colour to accentuate the contrast chiaroscuro of the composition. »
More practical, more alive
In this new version, I wanted to be closer to my readers. To this day of the virtual, it seems to me very important to put forward the human beeing. It means, more specifically :
My olfactive self-portrait
An olfactive dressing with many more tricks to help you to choose your fragrance
6 new perfumers portraits (Patricia de Nicolaï, Amandine Clerc Marie, Alberto Morillas, Jean Kerleo, Aurelien Guichard and Christophe Raynaud)
The floor is given to three experts that are Camille Goutal, artistic director and perfumer at Annick Goutal, Jean-Pierre Leleux, Senator of the Alpes Maritimes,Honorary Mayor of Grasse and President of the Association « the living heritage of the country of Grasse » and also Alain Garatte, manager of the big stores for the Francis Kurkdjian House
Where can you find The Mysteries of Perfume ?
If you want the book to be autographed by the author, it is possible !You only need to send me your request through my contact on the website. Once, your contact information is done, I invite you to go to my Paypal account (14euros +2,80 euros, just as on the Amazon site, that is to say 16 ;80 euros). After the payment is done, I send you the book specially autographed for you, by post.
If not, it is available on www.amazon.fr or in the bookshops of the Hachette network. I will let you know of my future signature sessions.