Stay tuned for the Woman's day
Woman's day in the perfumery industry ! My meetings with the women of the world of perfume continue… So, it is five new women that you will discover to day. As you have been able to to see, it is just as much their encounter with the perfume,their passion that animates them that I want to share with you, than their career. At the time of the virtual, the human beeing needs to be more present…
Portraits for woman's day
Who does not know Isabelle Ferrand ? If it is not your case, you will find out that she has taken over Cinquième Sens, a company of training programs, dedicated to perfume and recognized by the perfume world. Before entering into the world of fragrances, Isabelle has built her olfactive memory when living at her father's farm. There, they were plenty of odours, but she will evoke to me specially, the hay, the milk, the half-sweet, half-salty beetroot pulp, but also the smell of the cow which is lightly musky, almost powdry, due to the skin with a sandlewood effect, highlighted by the creamy milk. But her real trigger was when her father offered her mother a bed of roses, that she discovered the first year, that each rose smelt different !
For lack of attending the ISIPCA, she will come accross Monique Schlienger, the creator of Cinquième Sens, her professional mother as she told me ! She gave her the basis of the traditional know-how of the perfume, that she keeps in mind « talk truly, smell really » Her two favourite fragrances remain Amazone from Hermes, a wink in the eye for her passion for horse-riding and nature, be along with Shalimar from Guerlain for its sensuality and feminity, that she finds again with great joy at the week-end… As for the week is wihout, so to smell better and pass over her passion. She will celebrate the 40 th annversary of the House, this year !
Sabine has plenty of odours in her head, between the broom, the pines and the sea sprays of the Island aux Moines, and the ones of the South of France with all its herbs and spices, without forgetting the jasmin, from her own garden. A pure happiness, she tells me. As a journalist,consultant and delegate director fof the Fragrance Foundation France, Sabine likes to transmit just as muchas to meet people and reunite them.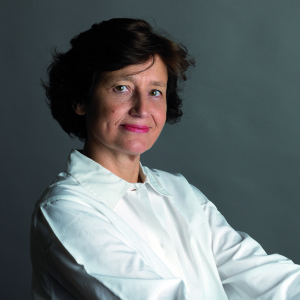 She, also adds « It was a treat to organize the photographs of the perfume exhibition, located into the gardens of the Palais Royal. So, with the members of the association, we have been able to unveil the perfume sector to the general public through an artistic and tutorial procedure which showed its emotional richness and its know-how.» Sabine's career allowed her to meet Maurice Roger, one of Christian Dior's major patron, Edmond Roudnitska, the famous perfumer, Jean Amic, the remarkable patron of, the creation house, Roure, to day Givaudan, Vera Strubi, President of Thierry Mugler Parfums, Pierre Broc at the head of Kenzo Parfums, and also Jean-François Blayn.
All were audacious, visionary, enthusiastic with a great sense of humor. They pass over to her their passion for the perfume. That is why, the perfume carries a dream, imagination and a story just like a good book, for her.. One is trapped by it, in the good sense of the word !
Then, Elizabeth will work, with the olfactive sector of l'Oréal during 23 years. It is there that she will assist to all the biggest perfume slaunches,such as the one of Drakkar Noir from Guy Laroche, Tresor from Lancôme, Loulou from Cacharel… and she will have the huge luck to meet the top bosses such as Robert Salmon from l'Oréal, Annette Louis from Cacharel or even Jean Amic from Roure and Michel Misoffe from Firmenich.
Not only they will teach her humility and attention, but also the respect of the creation,to be fair-play, step forward with the perfumer while taking care of his vision. Elizabeth appreciates the young generation, such as Nathalie Hellion-Kamel, the general manager brands for Prestige Beauty International and Nathalie Duran, the general manager Designers Brands Fragrances for their true vision and their true bias. Today, she has founded her own structure, under the name Nose About, a consulting and training program company for the world of perfume. « her approach is serious without taking herself seriously ! ».
Amandine loves the rose, a magical flower that one can mix, the cypriol, this new patchouli and the iris. Each of these three perfumed ingredients, are to be found with Chloé, Nuit de Tresor from Lancômeand Caftan from Saint Laurent.You will have understood, Amandine is a perfumer at Firmenich. In fact, she likes to work with the contrasts, surprises while still being pleasant.
She did her thesis on Bel Ami from Hermes which is a good example. It is a fragrance with a fresh note while the rest is a traditional leather with a pinch of rasberry that revives the leather. Amandine is curious of everything, also a freedom-loving person, who is just as fond of cooking casseroles than giving a second life to objects, sites or read detectives stories.Amandine worked with Michel Almairac for several years,and he taught her, discipline, precision and more than anything else listen to clients expectation and desires. They have, both the same passion for motor bikes !
She is a sales representative at MANE but still an evaluator, at intervals. Her first practical training was at he beginning of her career, with Givaudan. I met Monique during my first practical training at MANE and Yves Tanguy was the first great perfumer I talk to. Already at that time, Monique was enthousiastic and always very positive. To day, she is still the same, a real sunshine… How wonderful, specially as it is not always the case, in this profession ! It is due to a small post, noticed at the Caen Science University, that she will qualify at the ISIPCA. Nicolas Mamounas will be her teacher in olfaction, a perfumer of Greek origin, the creator of Eau de Rochas, who was an excentric and of whom Monique remembers her singing accent.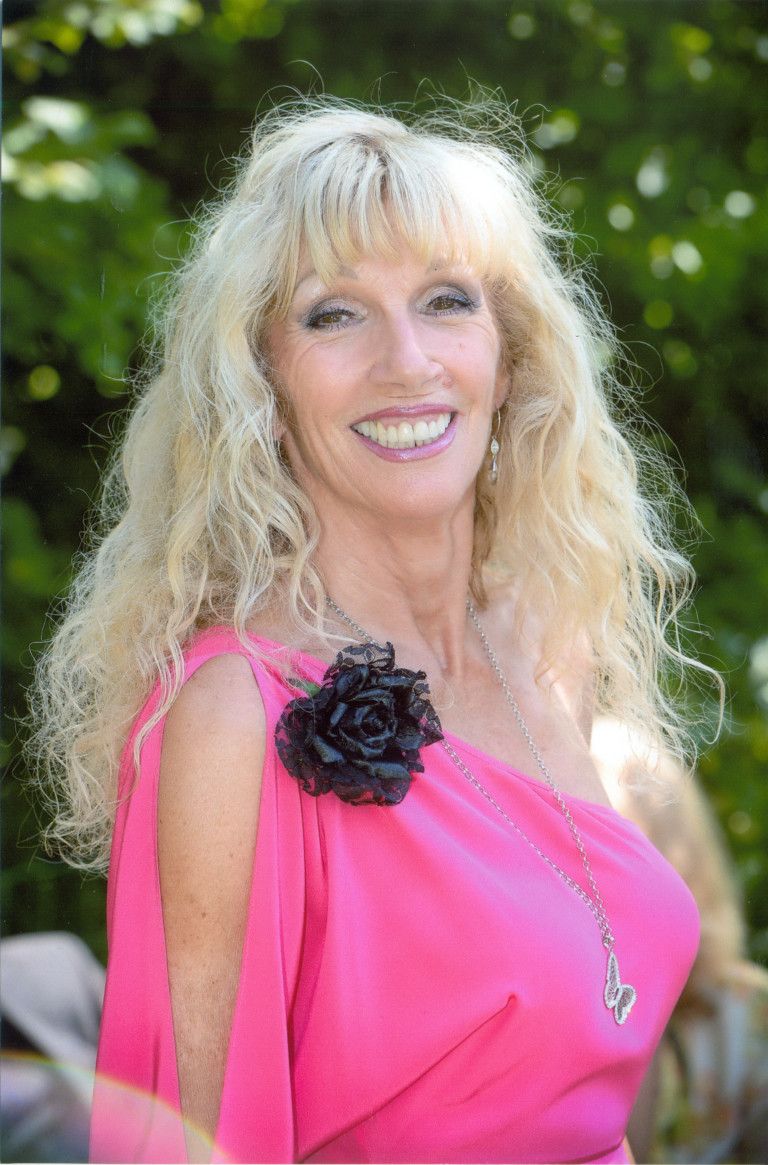 She will have the opportunity to meet perfumers such as Jeannine Mongin, one of the first female perfumers, Maurice Maurin but also Pierre Ellena, Jean-Claude 's father, known for his energy and his anecdotes that he loved to tell. Monique is really one of the first women evaluators, and she says, it was not always an obvious mission, as the perfumers at the time, were isolated. This perfume lover sprays herself every day, without exception. First, Amarige, Envy or Si are her favoriites, without forgetting the Oriental ones that she adores, but do not suit her Monique cannot consider that a sales representaive is not as well an evaluator or at least, do not possess a thorough knowlegde along with a passion for perfume.Otherwise,it's not possible to convince a client who needs to be reassured by his choice in such a subjective field, that he does not always master.