Rose Trocadéro by Le Jardin Retrouvé
In 1975, Youri Gutsatz, the well-known perfumer launched with his wife, the first house of rare perfumes, the Jardin Retrouvé, and 41 years later, Michel Gutsatz, his son with his wife Clara, bring back to life the house with 8 fragrances. Together, they pursue Youri Gutsatz's visionary and pioneer work. Let's the « Rose Trocadero » unveil it's story…
Rose Trocadéro from Le Jardin Retrouvé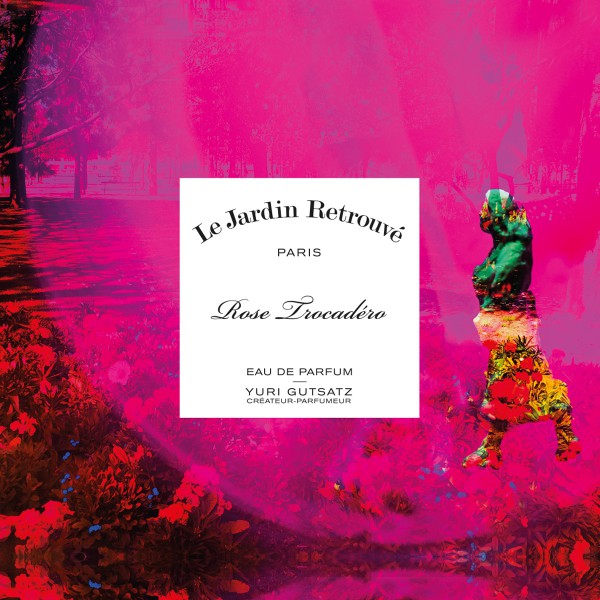 The story of Le Jardin Retrouvé Right from1975, Youri Gutsatz, a famous russan perfumer had already realized the necessity of creating a third perfumery. In one word, a perfumery rewarding the creator, without publicity and sold at a reasonable price. This was his credo ! Today, Michel respects scupulously his father's philosophy and values, along with his formulaes and the protection of the environment that he was so attached to.
A touching story around the Rose Trocadero It is back to 1935, that this fragrance was created ! …. » The sun shines onto the Trocadero, a blessing in the sky in Paris, even at the end of may. Imagine behind you, the Eiffel Tower, in front of you the so modern Trocadero Palace. But suddenly, a woman with a bunch of roses comes and makes for the Seine, fast. When she comes close to you, you shiver under the breezp of a rose, so absolute, that you hardly notice an after taste of blackcurrant buds, of lavander and musk. « tells me Clara, a multidisciplinary artist and the creator of the visuals on the 8 fragrances. It is a perfect poetic description of Rose Trocatero from Le Jardin Retrouvé.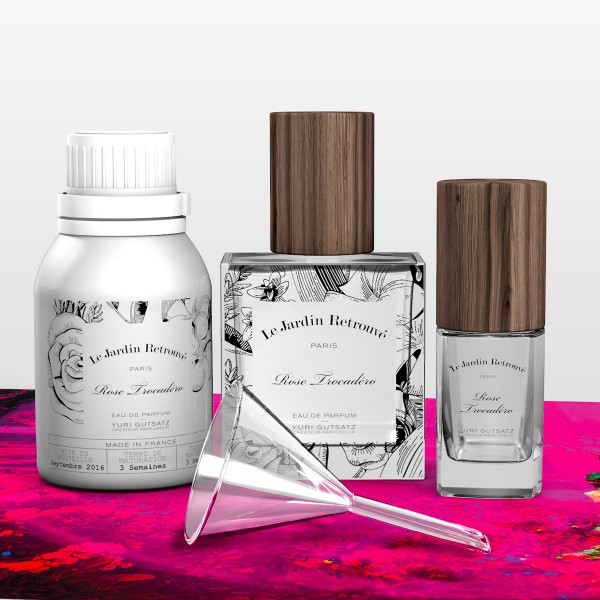 It's olfactive tour « Come and dance my love this odorant valse » used to say Yuri Gutsatz, the perfumer and also poet. Rose Trocadero is an hymn to the rose, a lovely garden rose, a fresh rose with fruity blackcurrant facets. It is enhanced by clove wrapped in a veil of musk.
The perfumer creator : Yuri Gutsatz, perfumer. Today, the formulaes meet the standards of the IFRA, due to the collaboration of Maxence Moutte, perfumer at Givaudan and a great admirer of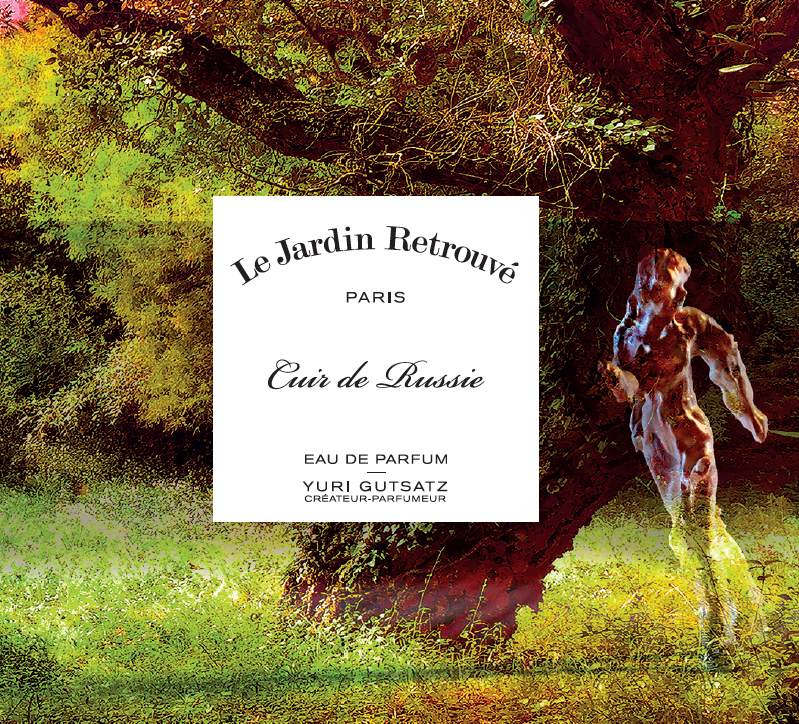 Yuri.
Olfactive family : floral
The other perfumes of the JardinRetrouvé Cuir de Russie, Sandakwood Sacré, Citron Boboli, Verveine dEté, Tubereuse Trianon
Recomended time to wear it ! All the year round and all day.
Do tell me if you like this fragrance by leaving a comment here below.