Purity from Valmont is good for the skin
Valmont has given a magical wand to it's cleansing skincare range… After being reviewed and relifted, the range Purity from Valmont is rejuvenated. Therefore, 9 products, 9 different textures are planned, so to earn an impeccable skin, just before hydrating it. So full speed ahead !
Purity from Valmont is good for the skin
Purity from Valmont : it's secret
Behind Purity from Valmont, there is a glacier, specially the one of Arolla, 2000meters high, located in the Swiss Alps. A soft water at 7 degrees centigrades flows from it. But this water contains also a complex of ingredients such as probiotics , made up of lactobcillus casei and acidophyllus. Otherwise, the honey of the Incas is added,so to favor the growth of the bacteria that are benificials for the skin. Finally, they are products that clean entirely the skin, while respecting the skin, and purify it without drying it.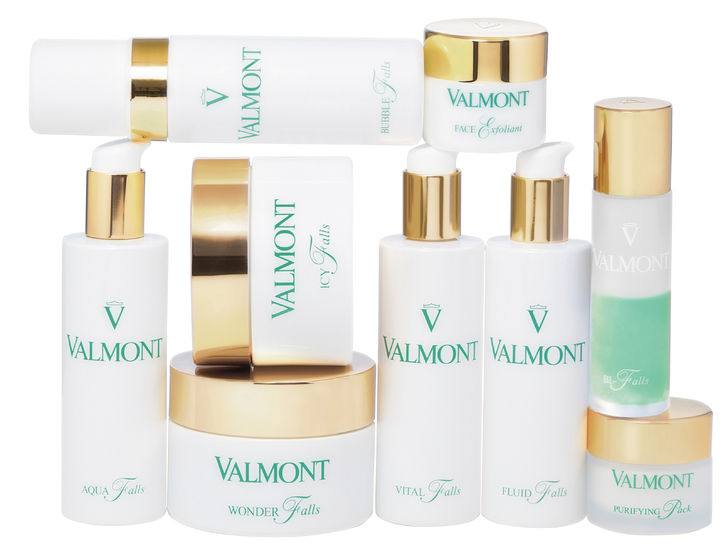 9 products, 9 different texures that are good for the skin
Jelly, Icy Falls
It's Icy Falls. So, as it's name says, it is a fresh, melting jelly,to be massaged. It turns into a scented transparent veil. On the other hand ,it needs to be rinsed.
Cream, Wonder Fall
Simply Wonder Falls ! It's soft, smooth texture turns into a fine oil, so to get rid of the make-up. It needs also rinsing. It is very confortable for the sensitive skins, such as the English ones, like mine !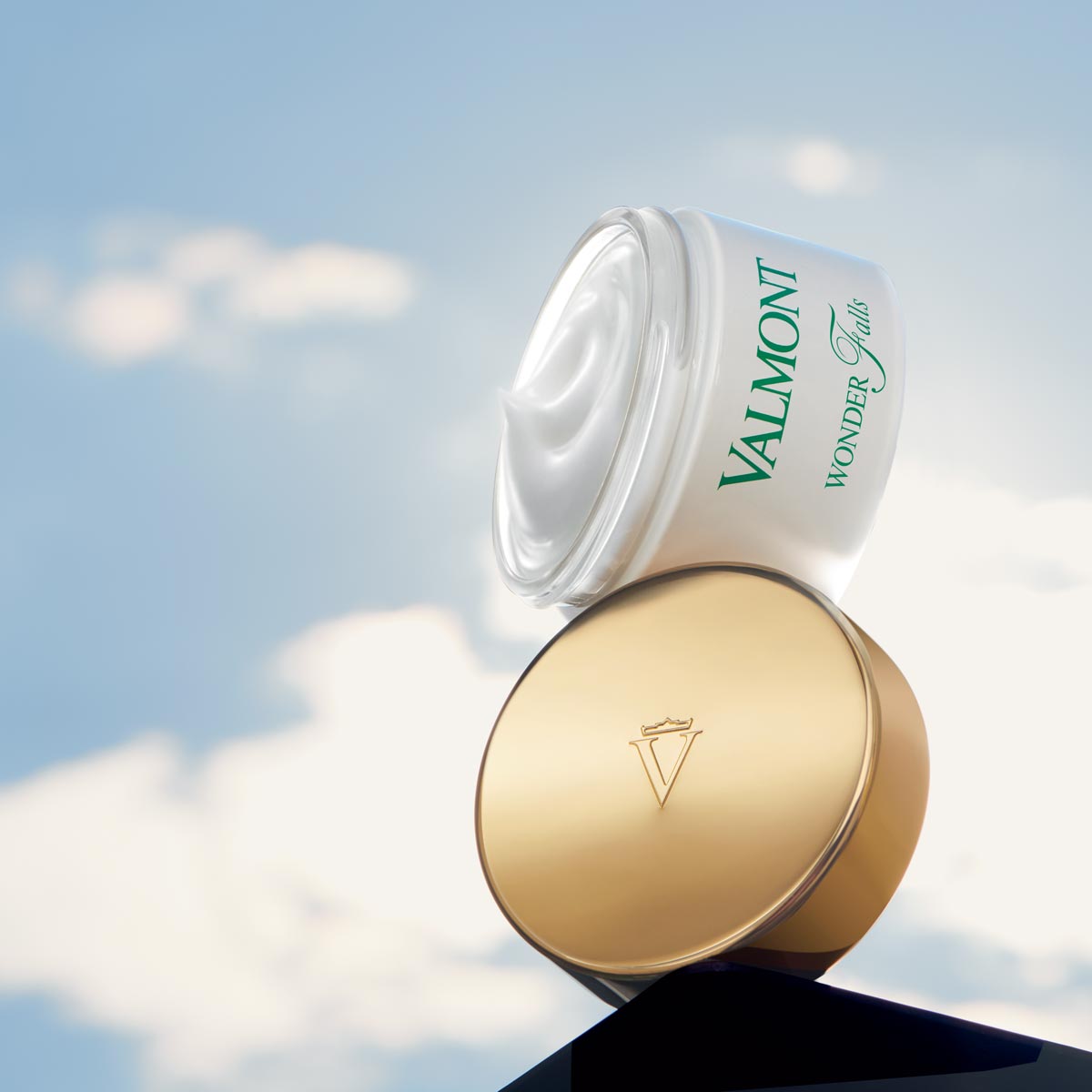 Water, Bi-Falls
Perfect for the eye make-up addicts ! It's a non greasy formula, which avoids the swelling of the eyelids, and prevents dehydration, while overcoming the toughest pigments.
Foam, Bubble Falls
A must for a throughout cleansing. It's formula conforms to the natural, protective film of the skin, with no sulfate. It is airy and just as soft as Wonder Falls. I deeply advise it, for the sensitive skins.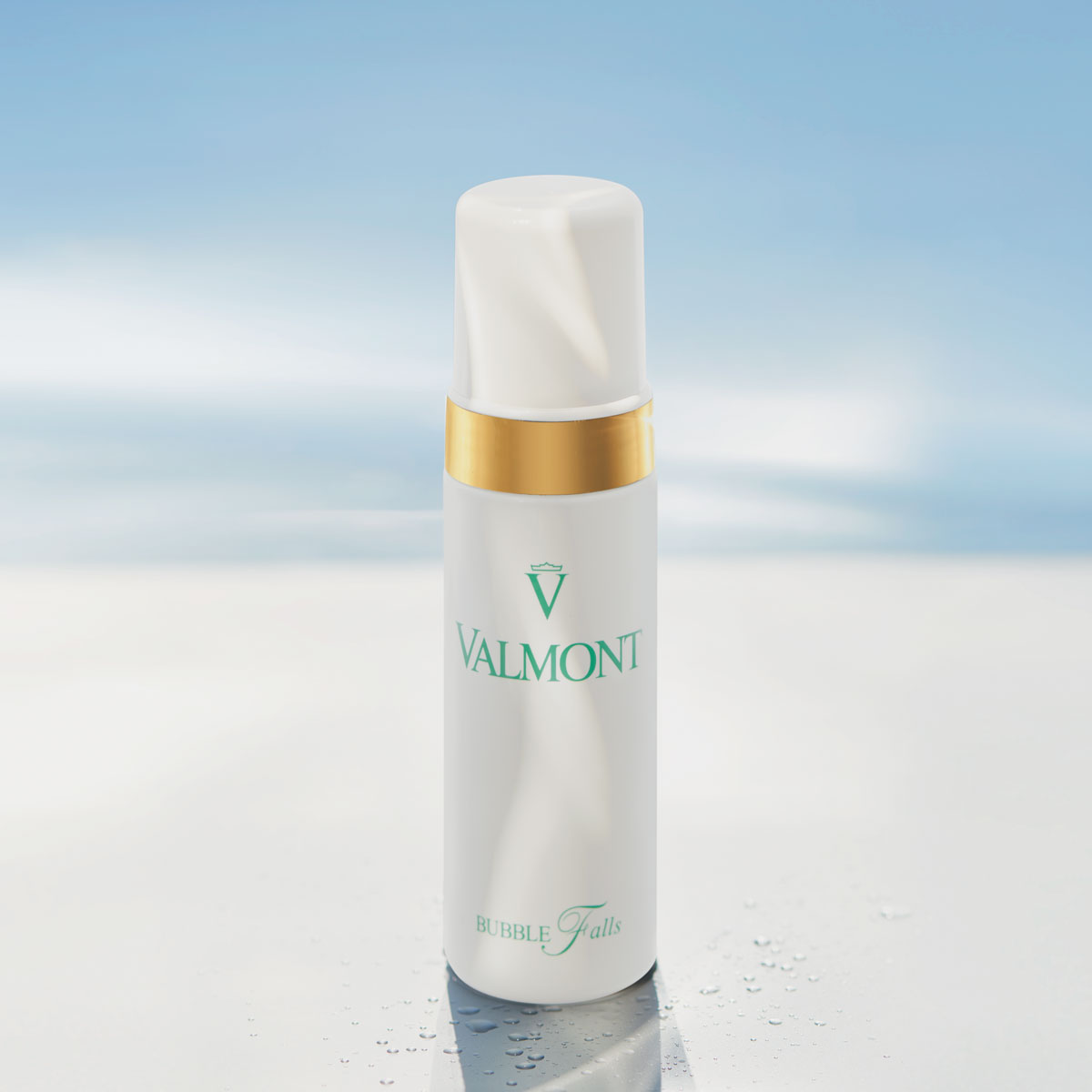 Water, Aqua Falls
Thanks to it's formulation, the make-up is absorbed onto a cotton pad ! It's ideal for the busy woman, as it is unecessary to rinse or apply a tonic.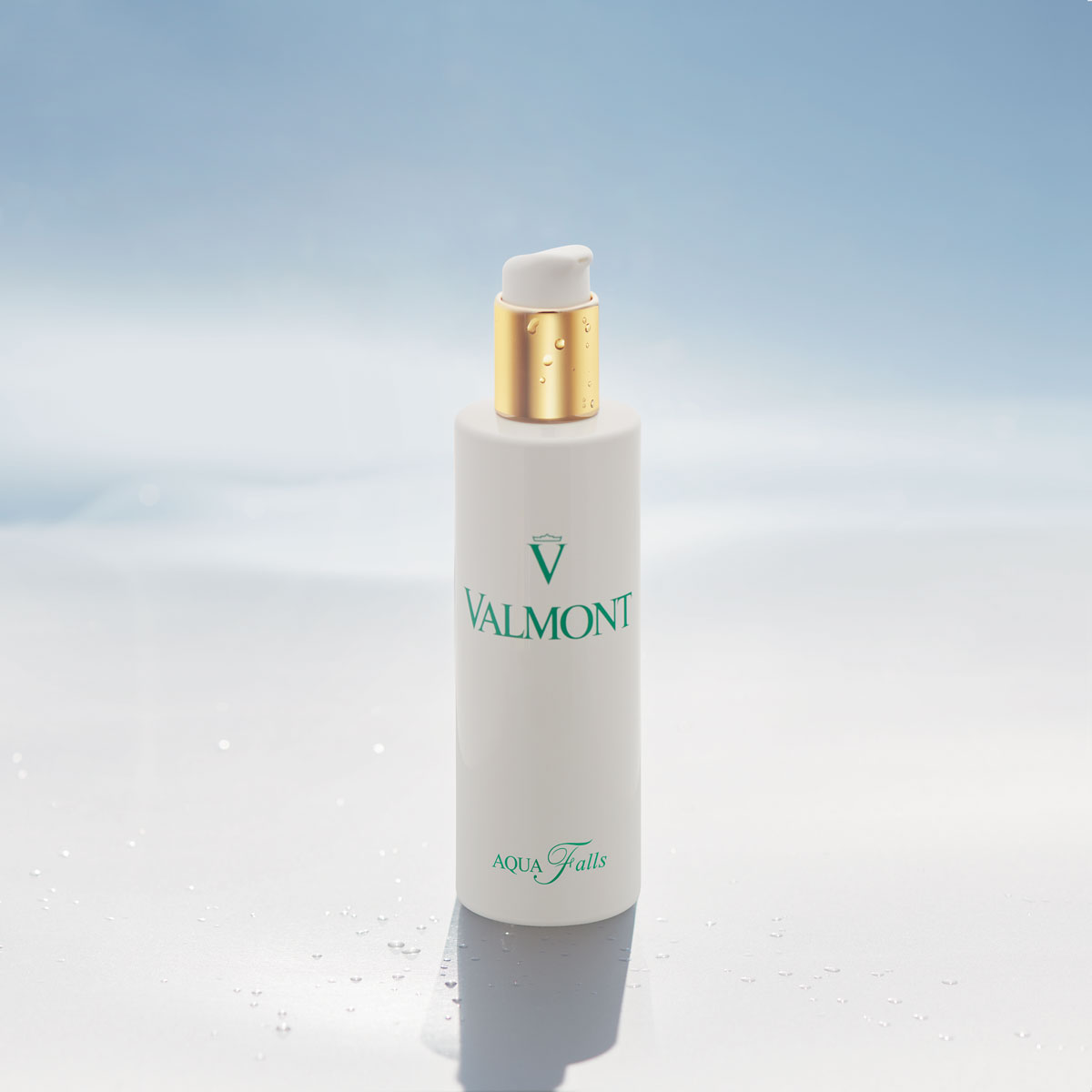 Lotion, Vital Falls
This stimulating tonic is essential for a daily cleansing of the face. Furthermore, there is a milk lotion, a white fluid cream, that I did not have the pleasure to test…Then, there is also an exfoliating for the face, the ideal.
Scrubbing for types of skin, and a Purifying Pack, which is a cleaning and purifying mask !
I highly recommend the Valmont products, for their performing and delicate textures. Furthermore, I encourage you to go to the boutique and to the Spa of the Meurice Hotel , where you will be able to try a facial or a body treatment !