Pure Musc for Her Narciso Rodriguez
Pure Musc for Her is the last opus to the perfume collection For Her of the Narciso Rodriguez perfumes. In fact, this saga for Her offers 6 fragrances. It's in 2006, that it all began with For Her eau de parfum, signed by Christine Nagel and Francis Kurkdjian. All this put forward Narciso Rodriguez's addiction for the musk. But also, due to this first fragance, it brought a change in the evolution of the chypre perfumes… which became then, more radiant !
The Story of the perfume
It's no more of a coup that … Narciso Rodriguez is mad about musk ! On the other hand, this latest fragrance re- performs the musk, in order to become even more addictive. So, the musk makes one with the woman who wears it. No ingredient is missing in this perfume : strength and passion, energy and quintessence. As a matter of fact, the fashion designer wanted it, to be able to do a layering with the other perfumes of the collection. Sonia, the perfumer tells me that there is a heart of musk in each of them, adaptable to each perfume and acessorized with other notes.
The olfactive itinerary
From the first notes, this exceptional olfactive partition delivers an original interpretation of the feminine duality. The musk, Narciso Rodriguez's signature is being revisited and magnified with a desarming pureness and an intense deepness. The sompteous heart of musk is sublimated by a bunch of white flowers, while the cahmeran enhances the composition with a warm effect. More Pure Musc for Hers stirs the senses and wraps the body with a fantasticly addictive trail.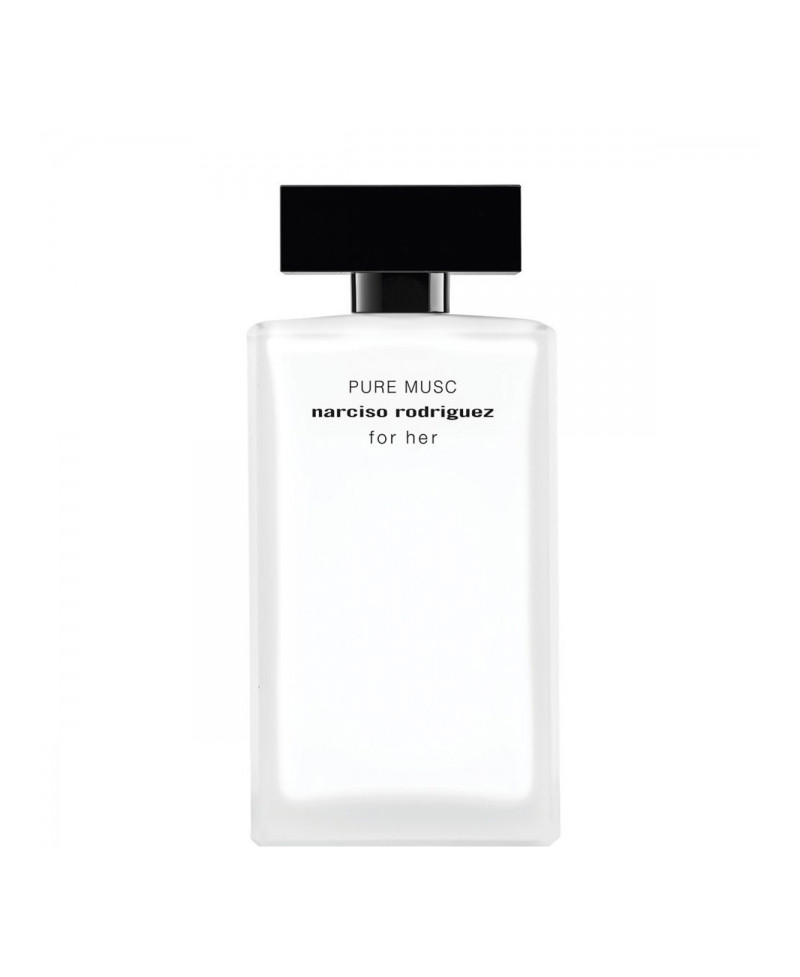 Assording to Narciso Rodrtguez, this perfume features a provocative vision of pureness. In fact, it is purely addictive in the eau de parfum version. Furthermore, it can be worn with one or some other fragrances of the line For Her, in order to have a more personal and unforgetable trail. Therefore, fixed with For Her eau de parfum, For Her Pure Musc eau de parfum becomes irresistible… Otherwise, associated to For Her eau de parfum, the skin is wrapped with a heady signature… Finally, worn with For Her fleur musc, this new eau de parfum unveils the most exceptional scent.
Perfumer creator
Sonia Constant, perfumer at Givaudan . If you wish to listen to Sonia, I recommend to listen to her, with your earphones on, on Tatousenti, the first podcast on perfume, by clicking here
My impressions
As a supporter to the first opus For Her because I worn it, Pure Musc is for me soft and enveloping. Exactly like a mist of musk wrapping you.
The year of creation
March 2019.
The price
30 ml, 61 euros, 50 ml 93 euros, 100 ml 129 euros
The recommended time of the day to be worn
Allday and all the year round.