My favorite new perfumes 2021 among niche brands
I am following up on the 2021 new perfumes that moved me among all the niche brands. This is a selection which is on my own personal responsability, specially regarding the increasing number of new perfumes brands, appearing on the market.It is just amazing…It seems that fragrances are the latest eldorado to be able to succeed. Have a look at my new perfumes.
My Favorite ones : 2021 new perfumes
Egide from Serena Galini
No fragrance if there is no story which makes sense, at Serena Galini. After Auditorium, Isabelle Prin du Lys, founder of the Serena Glaini perfumes,imagined and designed a protective élixir. It happens to be the first one of the « Élixir de protection » collection, created with the idea that perfumes do protect, just like precieux elixirs surrouding us. In just a few words, Egide os  the olfactive transcription of a love story happening in Strasburg, in 1681, under the reign of Louis XIV. An epic saga which has moved Isabelle, originated and a lover of Strasburg.
Egide has been conceived jointly with the independant perfumer, Antoine Lie. What is a pure hazard or a coincidence, but he grew up in Strasburg… For him, this perfume echoes an actual need of protection and well-being, a neccessity to day, we going through.  It's characteristics relies from the essences that are mostly natural, by providing power and protection.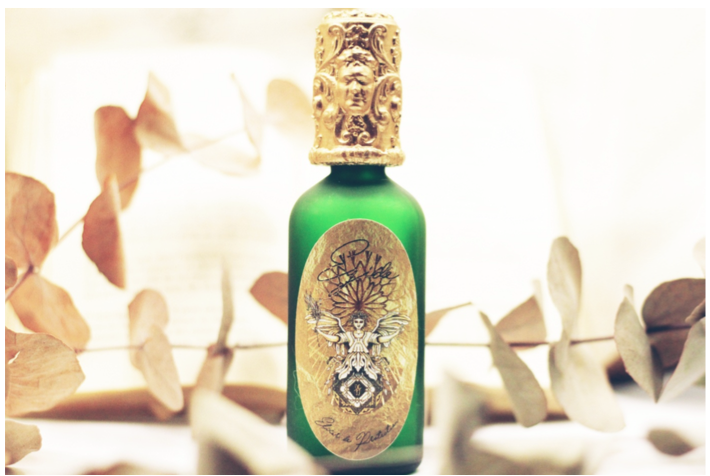 Egide  blows hot and cold. But, it's olfactive story is aromatic, balsamic and leathery. Nevertheless, somting which is reassuring and envleoping remains on the skin. Without taking into account the presence of the benzoin, the tonka bean and leather, all very protective, and without forgetting a touch of mystery with the spices.
Cavatina from the Dusita perfumes
Cavatina is Pissara Umajivani's last creation. She offers us a voyage into the heart of the lily of the valley, this beautiful, white and small bell of the month of May. A vintage perfume lover for a number of years, Pissara Umajivani worked on a unique accord around the lily of the valley. As a matter of fact, her lily of the valley is surrounded by jasmin flowers, tuberose, ylan-ylang, and tea rose.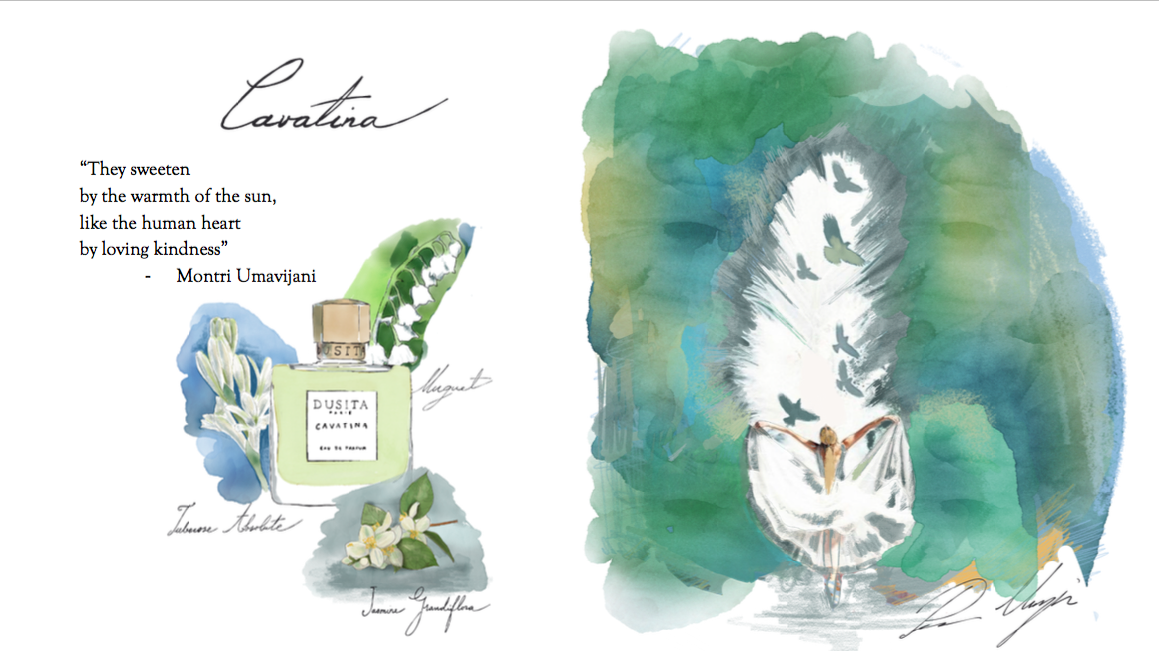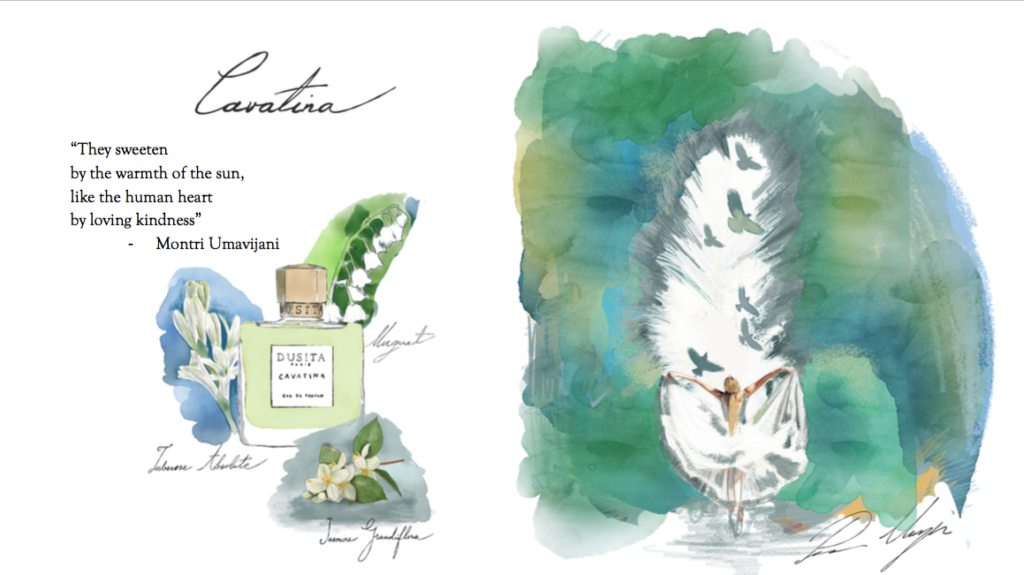 The lily of the valley is like the song of the spring on joyful and full of hope music. In one word, this little white flower keeps inside positive energies,full of poetry.Just like Montri Umjivani's, Pissara' father. Such as a haïku, everything is said »They sweeten by the warmth of the sun, like the human heart by loving kindness ». Here is all the magic and the happiness of a profume. Cavatina does a lot of good, and take toward an elsewhere, full of promises. I invite you also to listen to my conversation with Pissara on Tatousenti Podcast.
Le Ciel et L'Eau from Floratropia
Among the four Floratropia perfumes, my heart hesitates between Le Ciel et L'Eau ! Up to now, I have not really talked about this recent brand, which celebrated her first anniversary, apart from Karine Torrent, the founder. I recommend to read her portrait, by cliking here.
Floratropia belongs to the first lovely brands, to talk about fragrances in a different way. For her and as  for Romain Gary, she appreciates and who says so well «  the renewing has been a return to the sources ». With this in mind, Karine Torrent believes of course, in a natural, vegan perfumery, rechargable flacons but above all, in a perfumery of high and creative quality.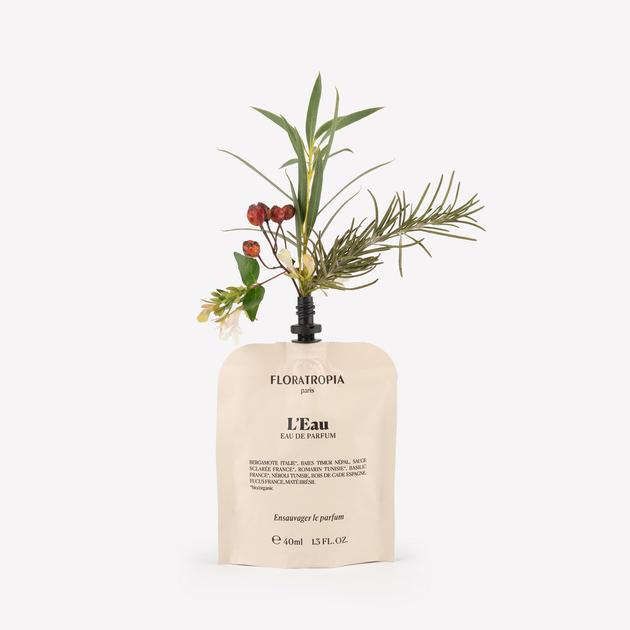 So, at the head of the creation, Karine collaborates with Delphine Thierry, an independant perfumer, located in the hills of Grasse. These four Floratropia perfumes talk about the four elements that are the fire, the earth, the sky and the water.
Whatever L'Eau or Le Ciel, both  exhale a wonderful, soft and light personality. When L'Eau becomes vegetable, floral and mineral, Le Ciel is luminous and airy.
The other new perfumes
Mal-Aimé from Parfums d'Empire
Mal-Aimé, the last opus of the house joins up with « L'Héritage Corse » collection. So, then let's take the direction to the Beauty Island, together with Marc-Antoine Corticchiato, the perfumer and founder. Fond of botanics and his native Corsica, he decided to pay an homage to this flagrant inula. In fact, this flower is unfortunately considered a weed, grows everywhere  but despite everything, fills the air with fragrance !…
Not surprising, Marc-Antoine is always there where nobody expects him, and even more where the perfumery does not go for. Considering this, he is absolutly right…He always refused to follow the band wagon. All his creations are beautiful, well constructed, creative but wearable and off the beaten track !
Mal-Aimé takes the children path by exhaling in the beginnings, odours of green grass. But, up to now, everything is normal… Then the inula reveals her pinky facets, associated to the honey softness. Finally, the story becomes woody, salty and musky.
Here,  Marc Corticchiato calls in all the unpopular ones, such as the thistle, the nettles, the brambles and the roots, to pay an homage, once more to his native Corsica ! A beautiful fragrance, only him could have taken the challenge so brillantly…
Azahar from Voyages Imaginaires
Among the 5 fragrances of this new perfume brand's collection, Voyages Imaginaires , I was  totally impressed by Azahar : in other words,an orange tree, in the hispano-arabic language !  So, let's go to Marocco,at the fall of the night, and find oneself nose to nose with the orange flower…It came to Europe, through Seville, hence the name Seville orange. Present in numerous perfumes, the orange flower appears soft and reassuring, entirely sensual. Also, without forgetting the orange flower is part of the sweet treats in most countries of the Mediterranean region.
Here, Isabelle Doyen, one of the founders and perfumer chose an orange flower, underlined by an overdose of petit grain and mandarin,on one side, and a wonderful vanilla on the other, in order to become greedy and deliciously regressive. A pure delight.
Isabelle  has taken the plunge of creating of her own brand with her longlife partner, Camille Goutal. Do listen to Isabelle Doyen, here.
Orange X Santal from Essential Parfums
Was the orange made to meet the sandalwood, in order  to form a fantastic pair ? I don't know, but the result of this perfume, designed by Nathalie-Cetto, perfumer at Givaudan, is surprising, good and interesting. It is obvious that it does not look like any over ones, and it  feels good !
From the first notes, the sparkling facets of the orange shine, then allow room to a slight bitterness, combined with basil. An unexpected guest coming straight from Egypt.Finally, a lovely accord, woody and chypre of oak moss, cyprus and sandalwood, so to give a tone of elegance.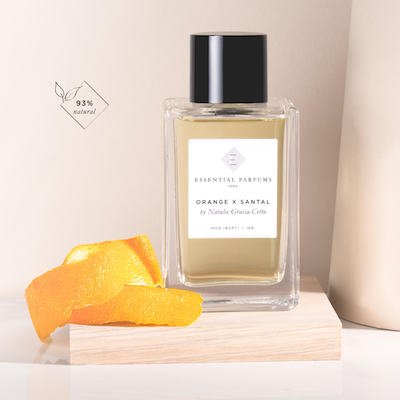 In order to be incoherent with the brand, Nathali Gracia-Cetto used a sandalwood, harvested by the arborigenous communities of western Australia,that will promote a log term supply of the precious ingredient.
Orange X Santal is one of the seven perfumes of Essential Parfums, founded by Geraldine Archambault. She wanted to offer, for her brand, the best possible responsable and affordable perfumes, while putting forward each perfumer.
Orpheon from Diptyque
Dityque celebrates it's sixtieth anniversary. The brand wanted to pay an homage to the vibe, created so wonderfully by Diptyque. All in all, it would not have been possible without the three founders, that were Desmond Knox-Leet, Yves Coueslant and Christine Gautrot. Orpheon has been a place, that has disappeared and that nobody remembers, these days. But, it is today a music and a fragrance. That is why Orpheon is an olfactive  dream, in a reimagined and reinvented atmosphere.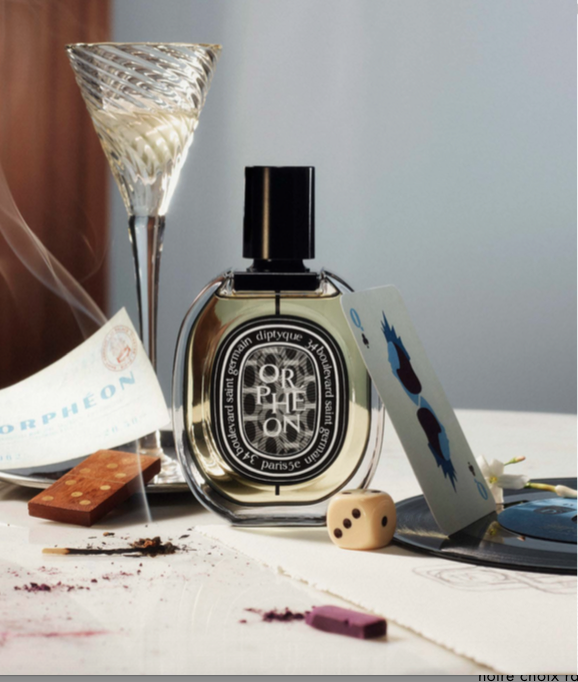 As for Olivier Pescheux, perfumer at Givaudan, who has collaborated for the last 13 years, to the creation,and to quite a number of fragrances for Diptyque, «  Orpheon is at the same time, the retranscription of a festive atmosphere, happy times, a sensual, familiar, and a special ambiance, of an homage to Saint Germain, a vibrating and muticultural aerea, provided with a free tone, modernity and a mixture of styles which are  so characteristic »
Then, what does Orpheon contains ? You will find wood for the aerea, juniper for wink to the eye for the english's gin, tobacco, women and men perfumes  along with the lighting of the place.
Do tell me what is your favorite new perfumes among my selection, by leaving a message just below