Jovoy opens in London
The owner of the Jovoy boutique in Paris, François Hénin will launch his first boutique in London, next week, at the heart of Mayfair, onto the smart Conduit street. Let's pay a visit to this virtual new boutique, with the owner.
21 Conduit street Mayfair

Why Mayfair ? And why not Mayfair ! It is an elegant address just like the one of the rue de Castiglionne in Paris. It used to be before, the street of the tailors, off the famous Saville Row… and more precisely where James Bond' tailor was.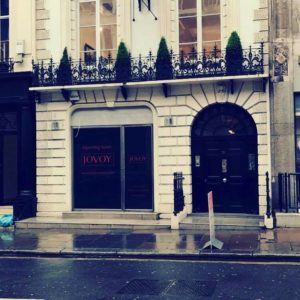 In fact, it is François Hénin's associate who spotted this location… right in front of 42 Conduit Street, where Cyril Castle, Roger Moore's tailor was established.
Jovoy new boutique
This Jovoy London boutique includes two levels, with a ground floor and a basement of 180 square meters.
Your visit will start with the cigar room where you will see the outstanding flacons and where also it will be possible to smell all the possible range of oud, along with remarkable raw materials such as the ambergris, the rose, the jasmin and many more…
Then, amateurs of rare perfumes will choose at the perfume bar, among eight fragrances that are sold exclusively at the Jovoy boutique,and can be refilled. This perfume bar is a machine that has been invented with a technique inspired from the world of wine.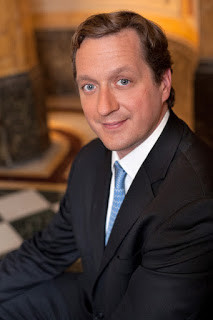 This method allows to fight against three ennemies of the perfume which are the light coming from the led bulbs, the air and the refrigerated nitrogen heat.
Considering François Hénin description of his London boutique, it will be mainly a spot of the art of living of the perfume. A tea-room in the courtyard of the basement, with Chesterfield arm-chairs will allow perfumistas to spend an enjoyable time.
40 perfume brands of the parisian Jovoy boutique of which 17 exclusive ones will be available in the London boutique.
Enjoy your visit and please don't forget to give your impressions if you go by the 21 Conduit street in London.