8 women portraits in the spotlight in 2021
For the woman's international day, in 2021, I have decided to share with you, 8 women's portraits. Admittedly, it has become a commonplace to celebrate the woman only on March the 8th. Nevertheless, I have chosen to talk about authentic women. They are, all, driven by odours and perfume, except one outsider, Bettina Frohlich. But it is only natural to recognize another Bettina !
Jacqueline Padilla Paillargue "Nez Plus ultra"
At a very early stage, Jacqueline had only one idea in mind : to become a doctor. More precisely, a doctor of the world to cure others and travel, her second passion ! But, her life took another path… After working many years in the perfume world, today, she takes care, assists and improve the every day of each one,  in order to recover a well-being along with a pscho-emotional balance. So is the "Nez Plus Ultra" mission. Finally, Jacqueline is back  to her first vocation, to take care of  others, but this time with odours. It's a whole world that fascinates her. As a matter of fact, her olfactive memory is without no doubt, jasmin ! An odour that she smelt on her grandfather's shoulders, under the gazebo of their house, when she was 11 months old. One day, after the picking of the jasmin, in Grasse, when being  poured over her with these flowers, all the memory of her souvenirs as a baby, came back to her and provoked a real olfactive shock… This olfactive memory is really incredible ! Incidentally, the mysteries of the brain and the neuroscience passionate her.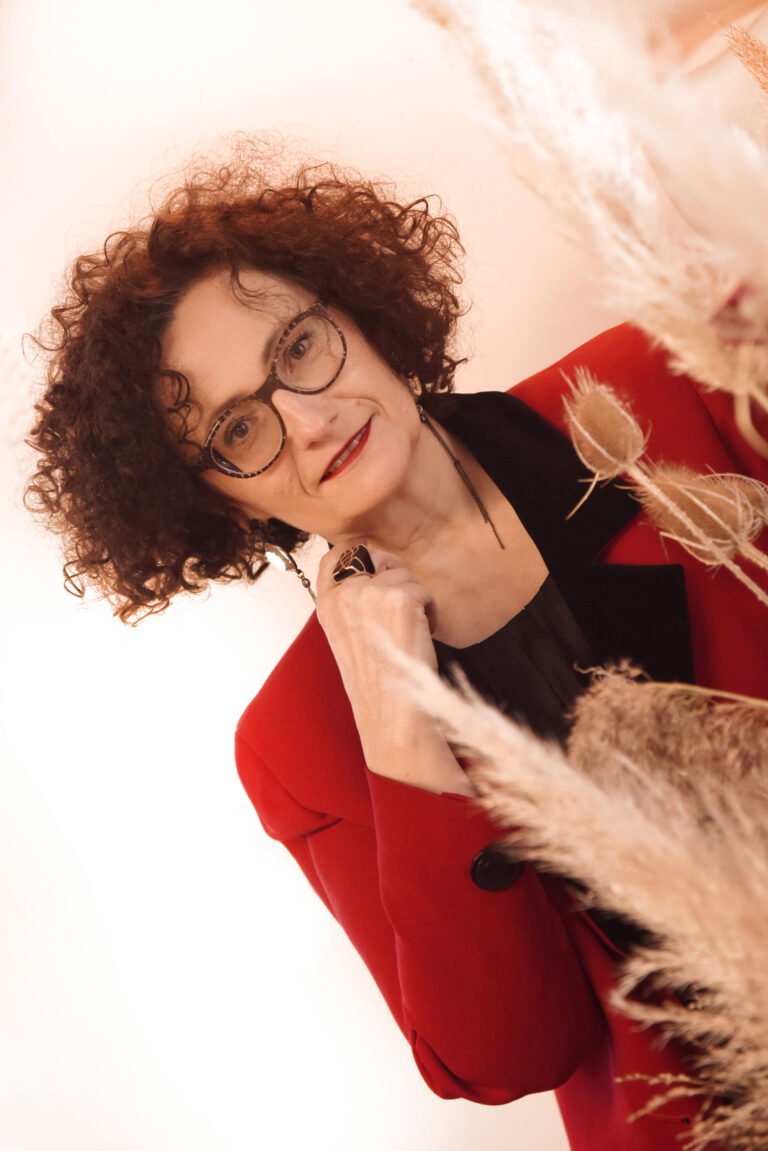 Her meeting with the perfume will happen with the Eau de Campagne from Sisley and Isabelle d'Ornano. A woman to be remembered for her values of what is beautiful, her love for creation , the importance of the time being, without forgetting her family and paternist values. Then, she will continue exploring the creation side at Dragocco( Symrise)  and the brands at Issey Miyake, Nina Ricci, and the Lang Lang perfumes. Finally, it will be a real challenge at Issey Miyake to create their first perfume, the Issey water. At that time, as a conductor, she will be allowed to capture all the other jobs of the perfume activities.
Today, while everybody talks about solidarity and sharing, Jacqueline  experiences it and vibrates with authenticity. A fact that has grown scarce. As she is curious, she fills herself with what is remarkable, art, reading music… But always with kindness and respect.
Today, Nez Plus Ultra
Along with an olfactotheray and aromatherapy in her bag, from the  EFAI, Jacqueline has created Nez Plus Ultra. There, her objective is to help anybody, who wishes to improve their well-being and to recover a psycho-emotional balance. More precisely, she organizes individual sessions, or work-shops with  old people's homes, or day care homes and even with companies to instore a well-being at work. In fact, her message is to be conscious of the power of odours, and demonstrate the benefits of  daily essential oils.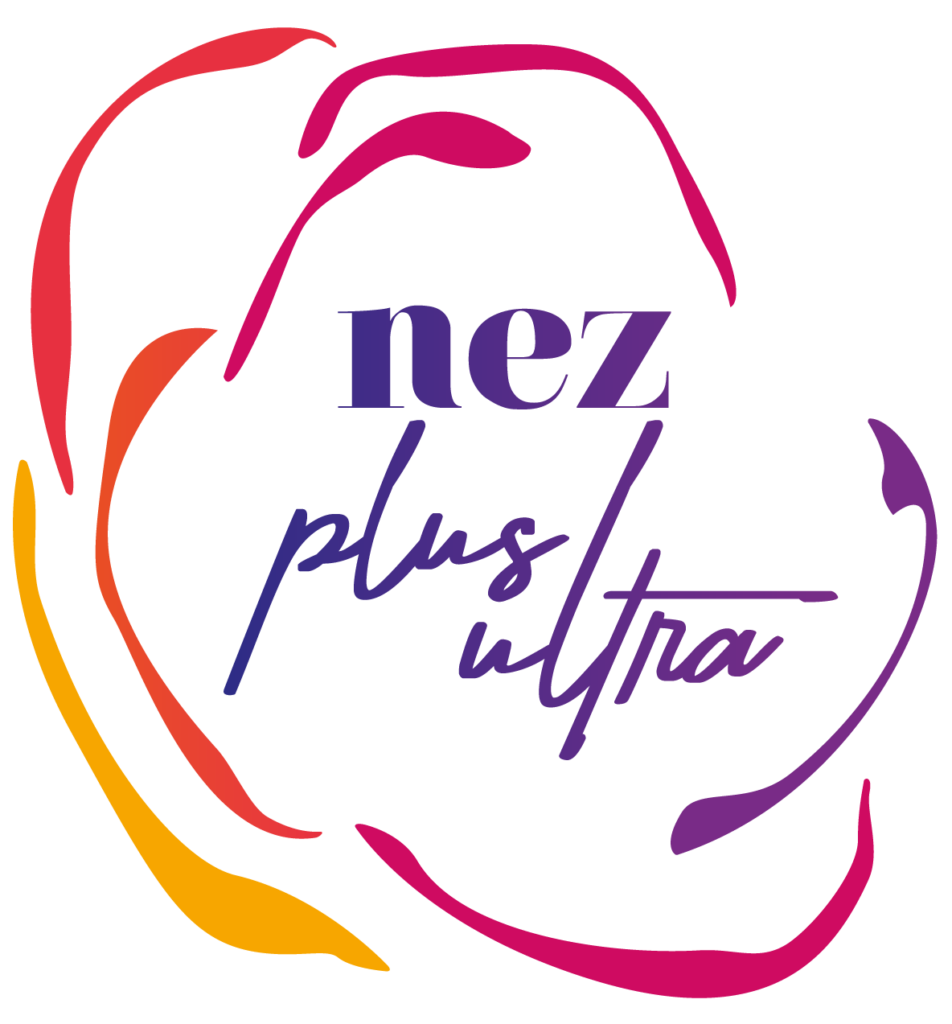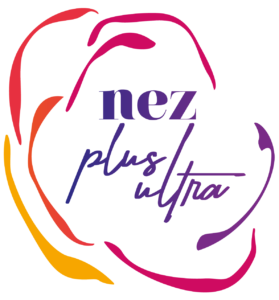 She admires
Chantal Roos for her visionary talents onto the creation of perfumes such as Opium YSL, L'Eau d' Issey Miyake, and Isabelle d'Ornano, founder with her husband, Hubert d'Ornano of Sisley, as for the female leaders,  in the world of perfume.
Her fragrances of this moment
She hesitate between Bois d'Argent from Dior that was offered to her by her good friend, Arnaud Roche and Bergamote 22 from the Labo.
Valérie Pasmanian "Le P'tit Sniff"
Coming from an artistic background, Valerie will tempt to escape from it, but she will be caught up back by the family virus ! With a diploma of the l'Ecole d'Art Appliqué in Paris.
Applied Art school, she will take the direction to Milan, so to study design, before diving straight on into the Saint Laurent world, and the just nascent Mugler perfumes !
One thing is sure ; Valerie's career is punctuated and stamped by innovation. At each step she took, Valerie will discover how important it is. "It will be at Mugler that I realised how vital, innovation is for a brand. » she says,"  but innovation means also taking risks." Such as the echo-sources flacons for Angel from Mugler, which nobody had heard of, at the time ! Due to her curiousity to anything surrounding her, Valerie's Life is lined with eclectic, outstanding and unconventional people ! Another thing is certain, as she declares "My first years dedicated to pure propective, taught me how to immerge into every types of tendancies, and also find the fractures where everyone only saw trends."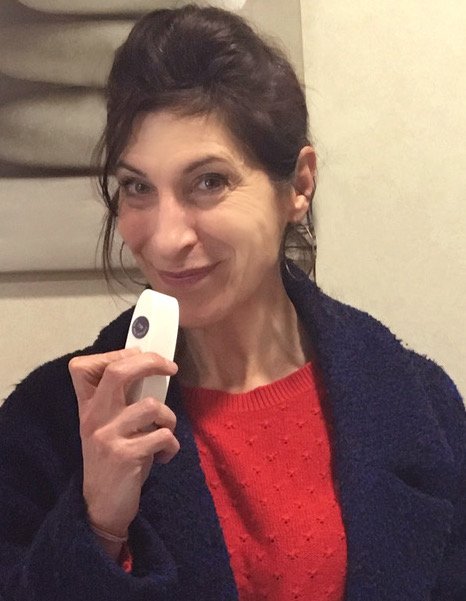 According to Valérie, the sense of smell is the sense of the future. So what could be more obvious  than to hope with the P'tit Sniff to contribute to help people  into their olfactive reeducation, and even into their olfactive stimulation : to work onto odours , even at a young age, it has an impact  on the language, the communication and the nutrition.
Valérie is french, of armenian origin. Consequently, her souvenirs  are above all, linked to Armenia. More precisely, they are the perfumes at church, the encense and of course the rose water.
Because of her nonaffected vision of perfume, Valérie is genuine, animated with a desire to pass on, one of the other messages, which is to do some good, to all generations. Moreover, her motto remains, at all moments " Never give up !"
Are you ready now, to sniff wonderful odours in order to visualize life in a more relaxed and positive way ! It's the all the magic around the P'tit Sniff.
The P'tit Sniff today
It's about a genious small object that can be easily spliped into one's pocket. So, with this companion, one does oneself some good, while travelling through odours. In fact, the P'tit Sniff is a mini olfactive diffuser which works by spraying, according to a principal of dry diffusion, a technology, originally patented by Michel Pozzo and Helmut Dippold from Olfacom. It's strong device is to remove the diffusion of particles of the environment, as it is an air flow that goes through the cartridge. In effect, this new object is destinated to private people, along with a whole catalog of odours offered on the website, and also for the professionals of brands who put inside the fragrance of their choice.( H24 from Hermès, Diptyque, Mugler Paco Rabanne).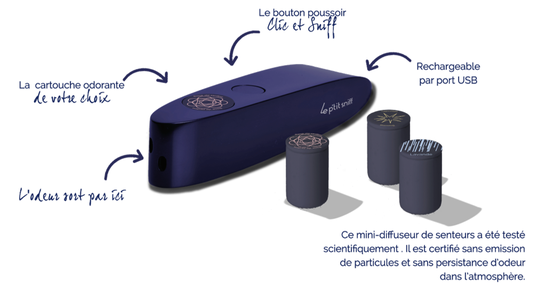 She admires
Mélanie Leroux, independent perfumer from Mademoiselle Parfumette, for her talent, and works on the P'tit Sniff notes. As far as the leading women are concerned, it is, of course Vera Strubi from Thierry Mugler, Annick Le Guerer for her books on the sense of smell, and without forgetting Sissel Tolas for her artistic, psychological approach of odours, in Berlin.
Her fragrance
Intense Tokyo from Comme des Garçons.
Elodie Cottin "Récoltes"
In her very early age, Elodie's olfactif and taste sense was in alertness… She was smelling all the plants of her parents garden, along with the tasty dishes. She spent her life in the country until her teenage years. It certainly is, one of the reasons of her love for raw materials : the vanilla from Madagascar and the island of La Réunion, for it's warm, liquorous, animal and woody side, or the Vetiver that smells more like a root, fusing sap and woody. It's a passion that she will  develop during her Master Degree in chemistry, while helping  for the writing of a thesis on molecules of vetiver, and  a three months training in Guatemala, at Nelixia.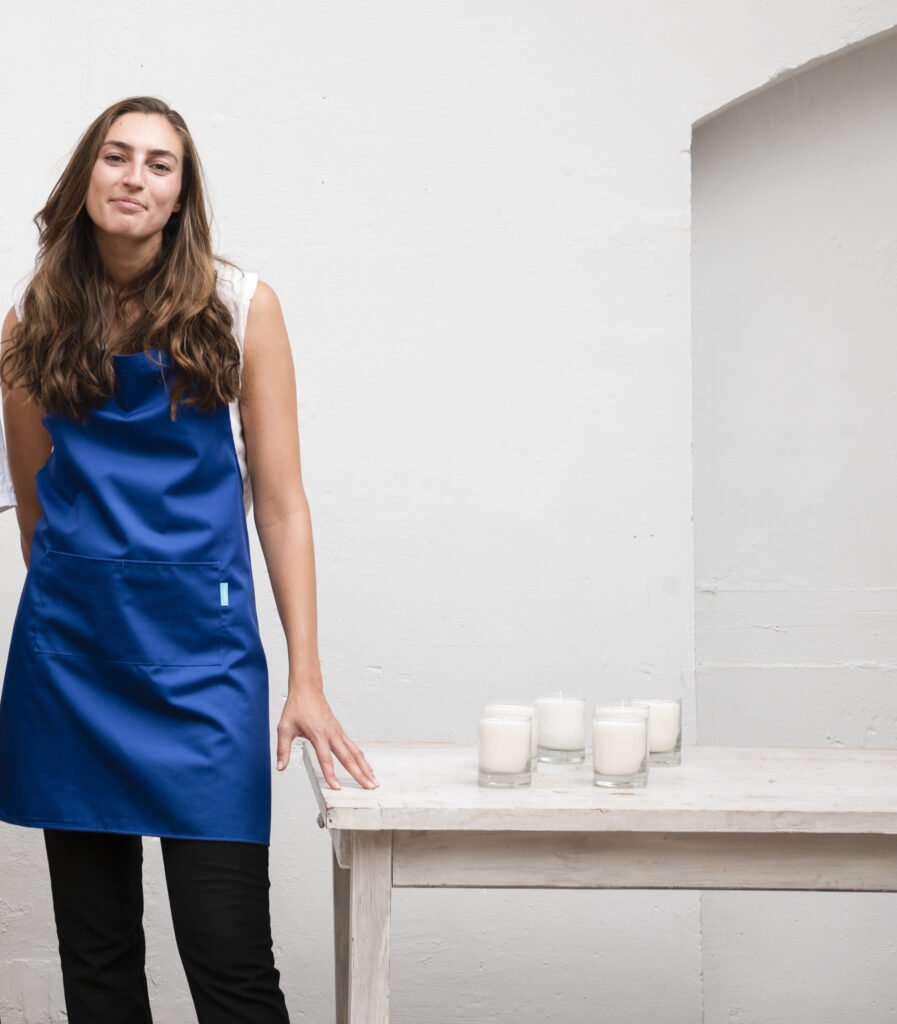 But all her apprenticeship will  be at Symrise, where she spent a few years navigating between the evaluation and the perfume development. A rich and intense period that she appreciated for it's family atmosphere and the good relationship within the different departments of the company. During those years, she wiil do with Martin an internship at  a master waxworker. It is also there, that she meets Martin and creates Récoltes, during the first lockdown. An irrefutable evidence that it is always possible to create, even during difficult periods !
When Elodie does not make the Recoltes candles, she preferably, dives into pastries ! so to make an Opéra dessert, a Black Forest or read  detective stories (not too harsh so to avoid nightmares !) … Otherwise, she vows a passion for oenology, so to discover new wines and grape varieties. In one word, she is truly sensory and tactile.
Récoltes today
So keen to create objects with her hands, and so fascinated by the raw material, Elodie and Martin have imagined Récoltes. Just as some creators, they will build a brand with codes against the french perfumery heritage. It's a good idea specially at the era of the widespread gregarious instincts, in the perfumery !
Their motto is simplicity, colour , high percentage of perfume, and leave the manufacturing in Grasse.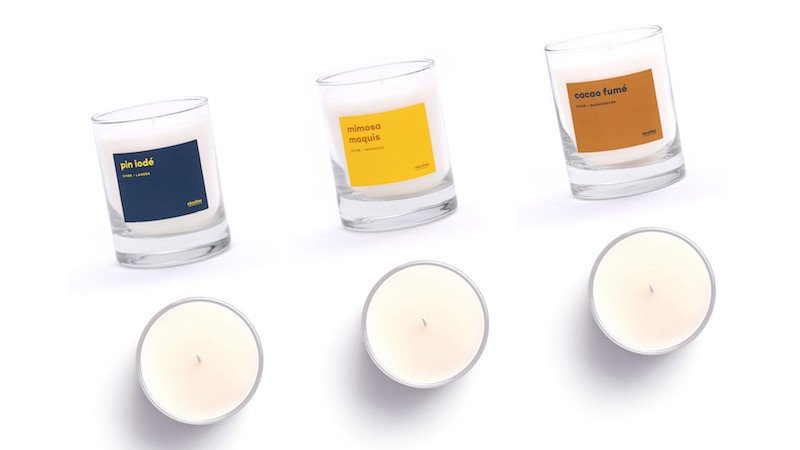 Besides those important elements, both have made the choice of talking about season. It is not surprising, as Elodie and Marin lived in the country, know and respect the seasonality of nature. So, more precisely, the catalog contains 3 candles, with a bestseller that will kept and added to the three novelties. I can, already tell you that the program will Fleur d'Oranger coton, Rose tressée, Œillet sablé. But, surprise,surprise… an original idea : each order will be sent with a page of recycle paper, containing a few seeds to plant into your consumed pot !… Here is another fun detail in this day of celabrating women, all the candles have been designed by 3 women perfumers, Alexandra Carlin, Marne Ipert and Susy Le Heeley, perfumers at Symrise. To be only discovered on the website.
She admires 
Ronda Hammami, independent perfumer based in Grasse who worked at Symrise. She is a woman that Elodie appreciates for her signature, known for her vanilla. Otherwise, it is Elisa Aragon, at the head of Nelixia, a commercial company,, based in Guatemala. "A  smiley, brave, human person, paying attention to her working team. More, she loves her country, that  she puts into the spotlight." explains Elodie to me.
Her fragrance 
Matcha Meditation from Republica, designed by Alexandra Carlin.
Bettina Frolich "Global Luxus"
Bettina does not work in the world of perfume.  But never mind ! I intend sincerely to show her in the spotlight,  as we have the same christian name. She is a radiant, generous and a professional woman, as the German women are ! Bettina likes others, put them in contact, share with them, and most of all, teach how to network, and also how build a community in the luxury world.
However, her very first job was editor in chief : it is what she continues to do on the web-magazine Luxe-partenaires, and also through the blog, watch-me-tv.com. More, in parallel with Global Luxus, Bettina conducts and has funded Luxe Parteniares Paris, an association of professionals of the luxury, dedicated to the promotion of the industry, their art, and their  players.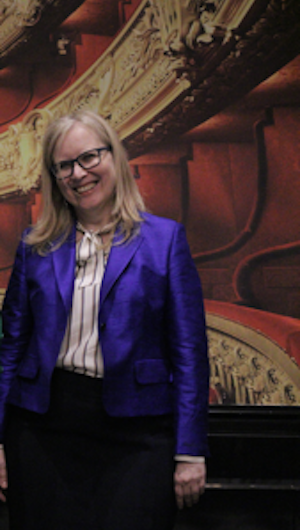 Always on the move to find new ideas to put to action, Beattina has imagined a new  e-learning platform and luxury thinking school : so to offer short, practical trainings, and also to exhange. In one word, learn & link ! it is applied to passionate people, in research for a practical knowledge, and ready to use !
On her free time, this hyper-active likes the cinema, videos, and read women biography, such as the one of  Helena Rubinstein, which  happened to be a great  source of inspiration to her.
Global Luxus today
Global Luxus is based onto « the method of the fan » ! It was an idea that came from her native town of Karlsruhe, in Germany, where Count Carl wanted to be nearer to people. In order to do it, he designed the town by drawing alleys, starting from the castle, so to go towards the people, in the shape of a fan, that he had brought back from his trip. Like him, Bettina decided to  connect the communities, and favor the synergies ! So it is based on the method of the fan,  with a principle in 3 stages, that are the power of the histories, the power of the influence of recommandations, the power of communities and its ambassadors. Then, from an unexpected relationship to a long term one, and to the meeting of the ideal network, here is Bettina' proposition.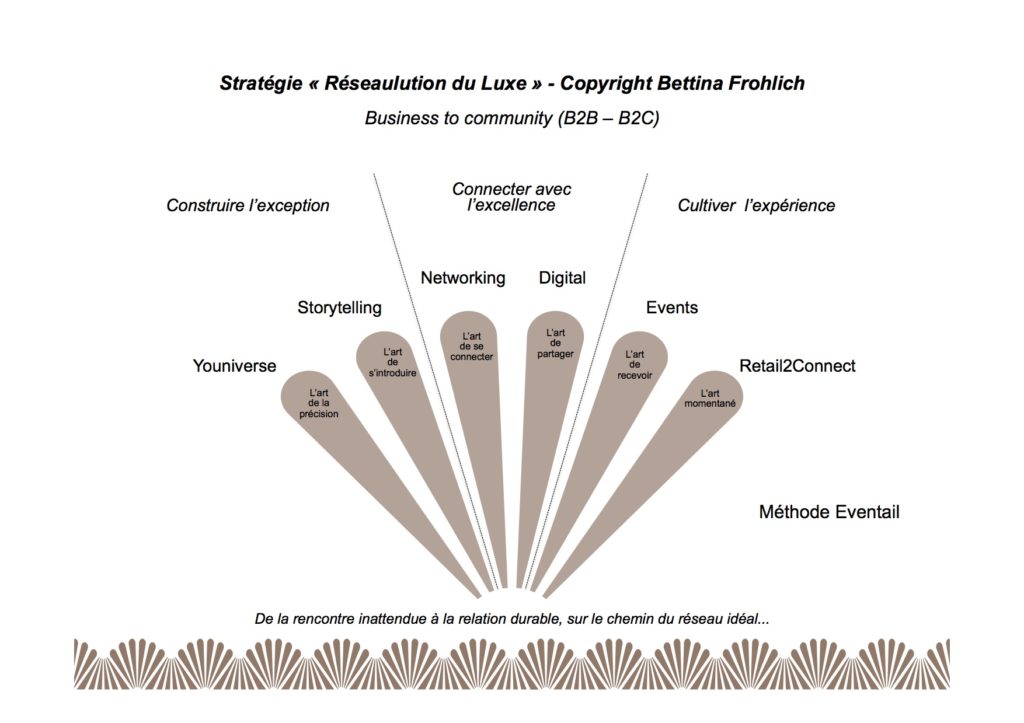 She admires
Stephanie Poulage, perfumer and founder of her own brand,Poulage parfumeur and Caroline Scheufele from the Chopard Jewells ; For her, the creator of Chopard, was really ahead of her time by starting a sustainable luxury, and a supply chain of a  100% sustainable ethical gold. In the same way, she has been impressed by Sandrine Sommer's words and commitments,in charge of the sustainable development at Guerlain in the years 2000.
Her fragrances 
Sun from Jill Sander, Chloé, Verveine from l'Occitane.
Here are the 4 first women's portraits from the perfume world. The next four women's portraits will come next week !