Tonka Bean with Marion Costero
Totally subdued by tous les parfums du monde, the 4 documentary films by Arte, I wanted to come back onto each one, so to unveil the 4 perfumers that are Nathalie Gracia-Cetto from Givaudan , Christopher Sheldrake from Chanel, Marion Costero from Givaudan, and finally Thierry Wasseur from Guerlain. The four of them are passionate by the natural raw materials and their job. Today, Marion Costero talks about the tonka bean.
A few words about the tonka bean
Warm, greedy, vanilla, heady, here are a few adjectives to describe the tonka bean. It's aromatic richness captivates the perfumers. «the tonka bean is already a perfume in itself. It has animal, greedy, praline flavoured facets. The tonka bean is more complex and more structured than the coumarine » says Marion Costero, Perfumer Givaudan, who spends her time between Paris and Brazil.
It's a note that she is fond of, one may even say that it is her favourite one. She likes to use it as an extract. Great gourmet, she tells me that it is edible – it has a green taste like a dried plum fruit, but a little more floury and juicy. This ingredient gives all it's value into the heart, then the base of the perfume.
The tonka bean is the Venezuelien population's daily bread as it is represents a sizeable ressource. Marion took part in the crop, which was a wonderful moment for her, so full of odors. « When I travel, I enlarge my library of new odors. « she told me. Marion made a point to get out into the field and meet the people who harvest.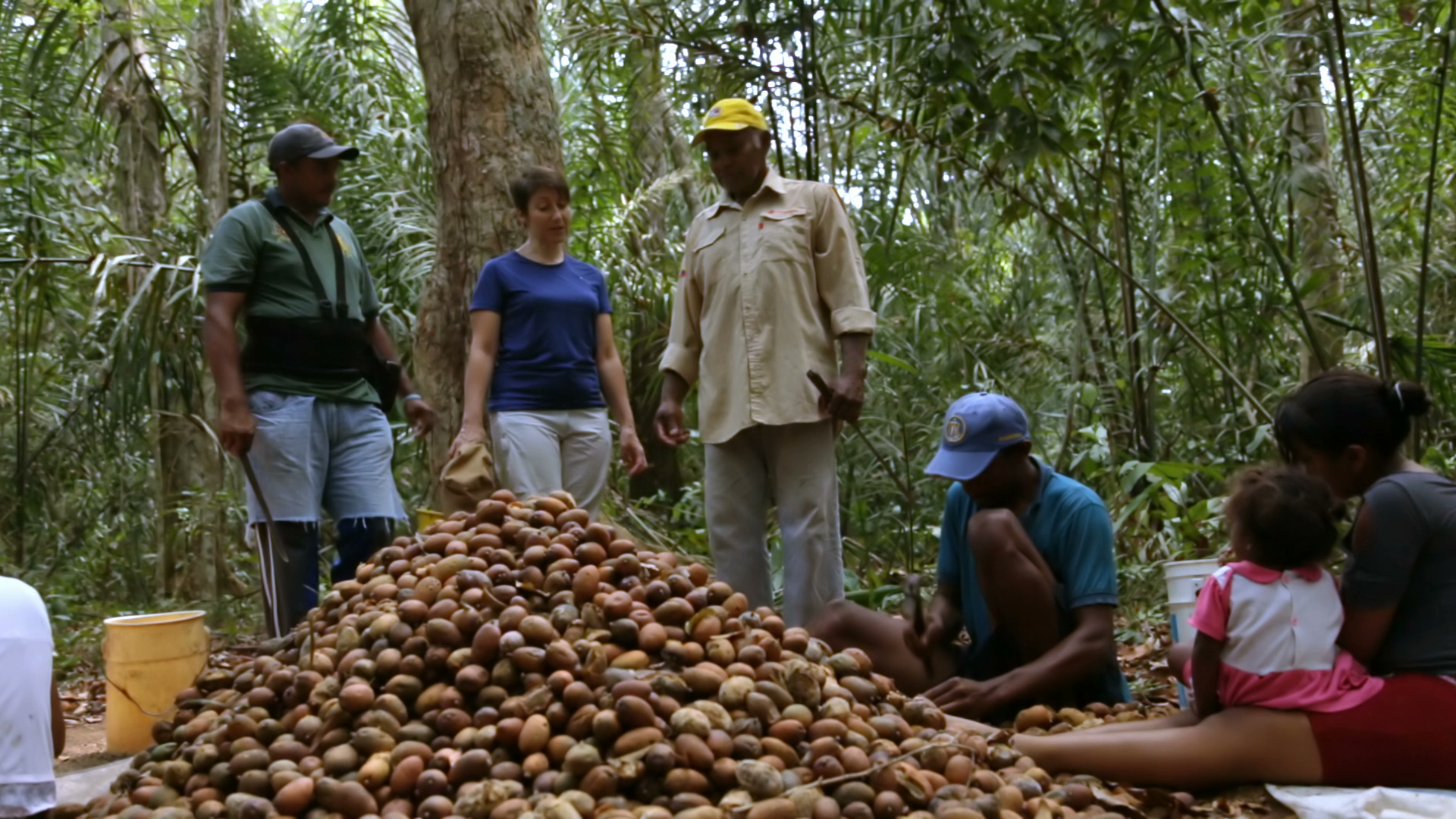 In fact, behind the tonka bean, there plenty of stories. All the crossed odors will inspire her for future perfumes. "When I arrived by boat, it smelt odors of water , the ones of the river with a sweet and tobacco smell" she would continueto comment. The fruit was smelling very good . It was a balsaminc nearly like gingerbread, vanilla and warm. To go and meet new odors on the spot, it is discovering new experiences for Marion. During the crop that she will find that the pulp smell of iced chestnut and even dates while the fresh fruit has practically no odor…. This trip to the heart of this community has allowed her to note their kindness and their enthusiasm.
Let's discover who is Marion Costero
Marion grew up into an environment filled with odors : between a mother fond of an international cuisine, perfumed with spices and aromatic herbs and her stay with her grandmother's in the Hautes-Provence Alpes, among thyme, savory, lavender or also linden ! "My grandmother only cured herself with plants and used to prepare us herbal teas, made of violets and cherry stems" reminds Marion.
This is why she wanted to become an horticutural engineer, in order to create new plants and new odors. Finally, Marion will attend the ISIPCA, to eventually become perfumer. Today, she spends her time between Paris and Brazil. Being so curious and open to everything,the hazards of life took her to create rich projects, not only of odors, but also of culture and botanic.
A passionate person
It's at the end of a DESS on the identity and the cuture of the Mediterraneen basin, she will spend 3 months in Marrakech, with the botanist of the Majorelle garden, then 6 months in Cordoba. From this research, an exhibition took place, about the traditional perfume "Al Andalusia" From all these trips, Marion came back with a multitude of olfactive souvenirs, such as the one of the orange flower in the patio of the Cordoba cathedral, the mixtures of the vegetable plants and resins along with the Maroccan spices.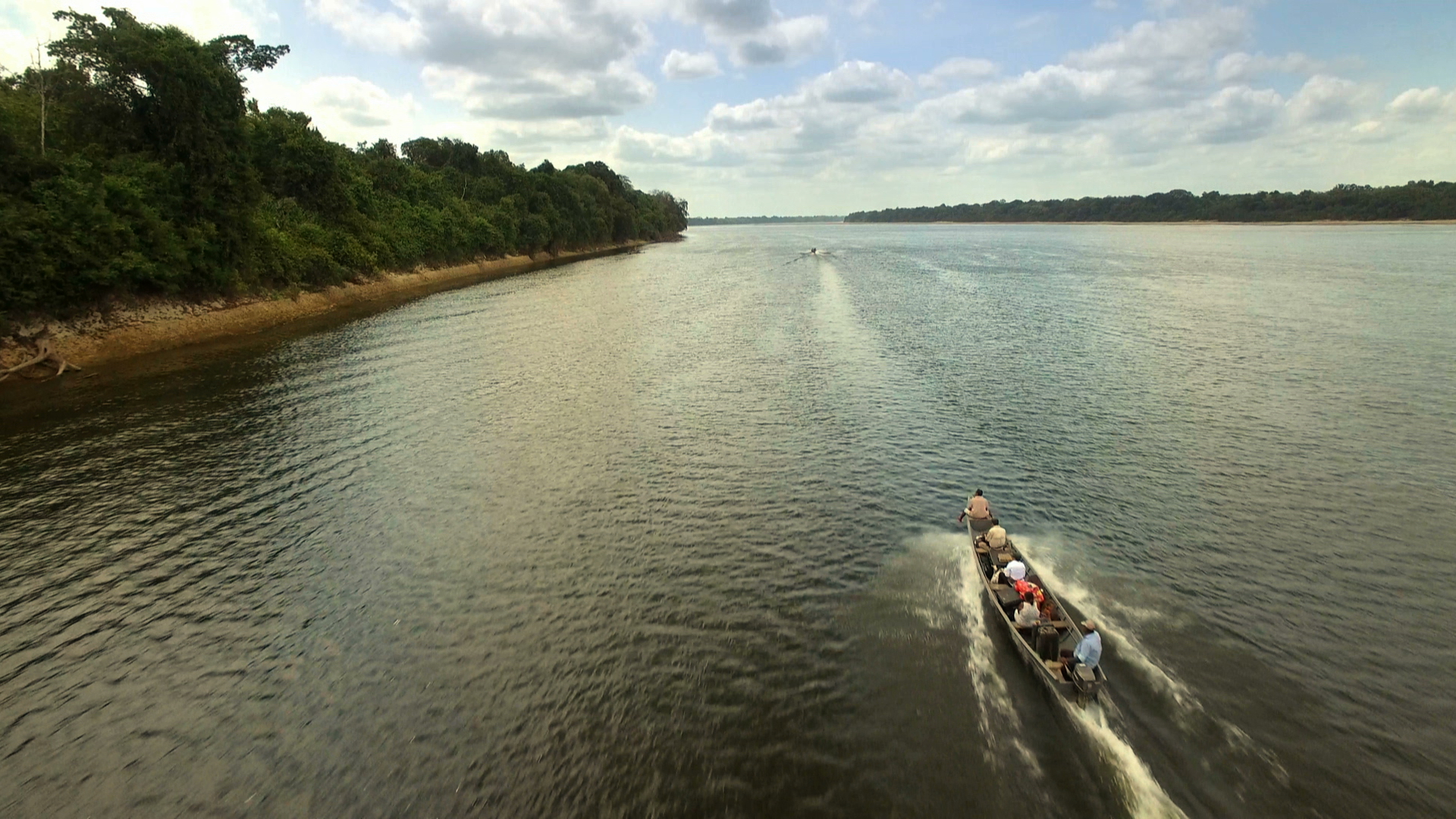 You will have understood that Marion is very sensitive to the natural raw materials. For her, they exist as a perfume in itself, as they have such rich facets. The vetiver, the immortal flower, the cist labdanum, the citron without forgetting the tonka bean figure out as her favourites. Always looking for enlarging her horizon scape, Marion, who comes from Saint Jean de Luz and great lover of tea.
Offered to the new owner of the famous Maison Deuza, to create tea like creating a perfume. After a risky challenge, it is today a success with a range of four teas : le thé de L'Infante, le thé du Roi Soleil, le thé des Amants, and le thé de Sare. Besides these wonderful perfumed projects, she works for famous brazilian perfume houses such as Natura, O Botticario, or Jequiti, just to mention a few.