Terra from Collages Natura
Natura Brazil invites us to discover Brazil with Collages Natura : 8 perfumes, like 8 olfactive strolls. A real trip that Collages takes each one to explore this huge country, via 8 snapshots of a story of perfume,filled with a lush flora, sensuality, tenderness, happiness or even seduction. Out of the 3 launched fragrances, I want to tell you more about Terra.
A few words about Collages Natura
In fact, Collages started in New York, in two points of sale and on the e-commerce. Today, the collection of 8 perfumes comes onto the french market. According to Roger Schmid, in charge of the fundamental reseach for the Natura Group (a group focused around three brands that are Natura Brasil, Aesop and the Body Shop ) » the idea is to invite the consumers of the world to know more about Brazil, our country, through the inspiration and olfactive perception of three occidental perfumes dedicated to these creations ». Furthermore, Collages has been concieved according to our philosophy with 100% bio alcohol, manufactured from sugar cane and a recycled bottling glass with a packaging made of recycled cardboard.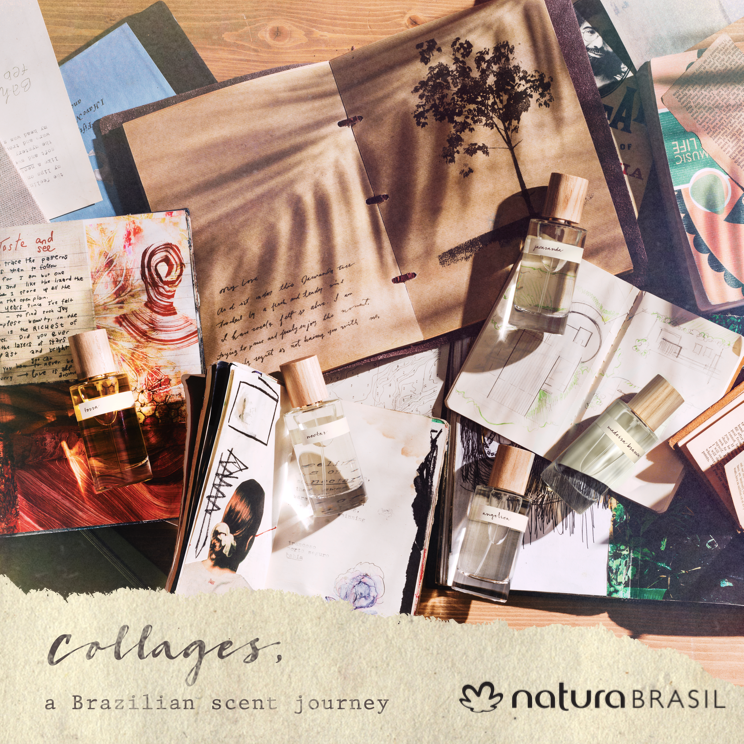 The story behind Collages Natura
Terra is the red earth, coming from baren parts of Brazil., But, it's an idea the brazilians would never have, as this desert is equivalent to poverty, for them. Though, Terra, as all the other fragrances from the collection, evokes a sensation of textures !. Let's not forget that Brazil is a tactile country, a country where one touches each other a lot.
The olfactive path of Terra
Terra, with tender wood notes, white flowers and musk enhanced by the vanilla , is a mineral perfume which is worn as a familiar and conforting material. Inspired from those unkown aereas of the savannah located in the center of Brazil, this fragrance revisits the red earth, with the woody and smooth notes that are so dear to Brazil.The blazing sunset casts onto the ground and the sands, a soft glow. Just like a tender embrace, you can stil feel it present, even after it's departure.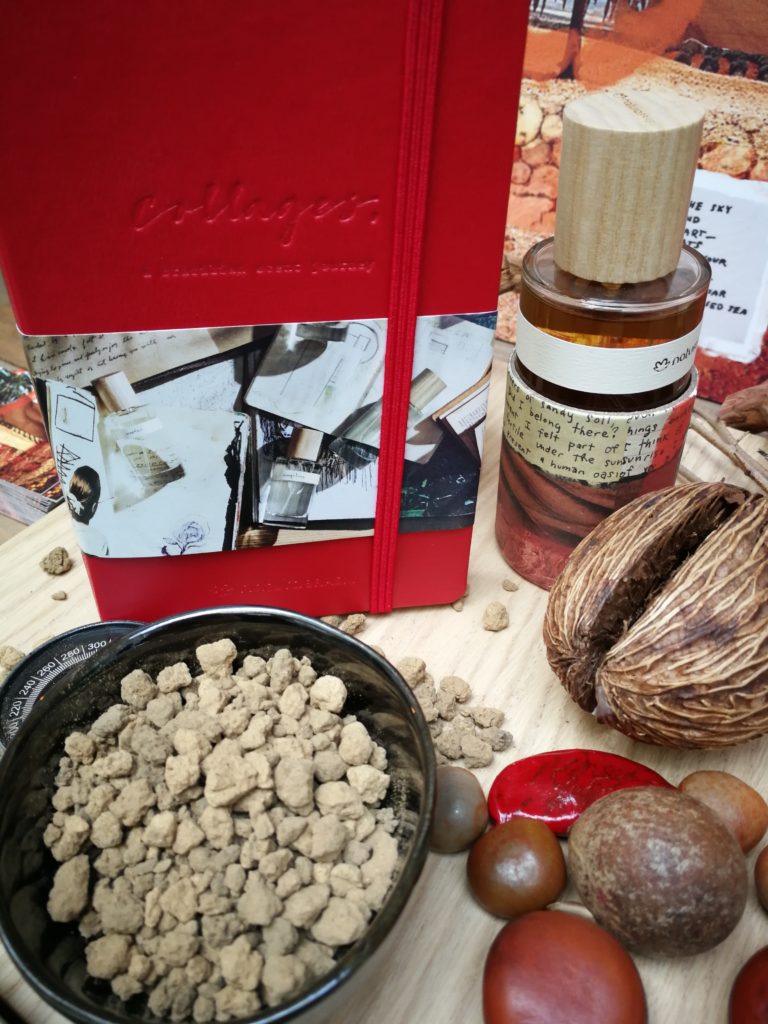 Perfumer creator of Terra
Frank Voelkl, perfumer at Firmenich
My impressions of Terra
Terra is a confortable and warm perfume. It is reassuring with it's woody facets, while nevertheless, being enveloping and voluptuous due to the amber notes, enhanced by the musks and the vanilla. In one word, it exhales strength and also confort.
Year of creation
March 2019
Price of Terra
Eau de parfum 100 ml 85 euros
The other fragrances of Collages of Natura
Jacaranda, Nectar and Angelica. Two others will come in June 2019
Time to wear it
Mostly in winter