How to support Tatousenti Podcast
Don't panic ! I do not ask you money !… Just a little bit of time and generosity, by taking the trouble to write a comment about the tatousenti Podcasts , on iTunes. It is most important for the Tatousenti podcasts channel just as well as for the creator, Bettina Aykroyd who looks for unique celebs of the world of perfumery and savours. So, follow the guide, nothing is more simple !
If you like the Tatousenti Podcast, the best way to support it, is to leave a message on iTunes : it will also allow others to discover it !. More, to help it's creator, who is passionate and is delighted to share all famous people… But, as you can imagine, each episode requires time and preparation. So, all the comments will do good to Tatousenti, even if they are short !…
Leave a message on iTunes from your computer
Launch iTunes
If you do not have a mac, download iTunes.
Click on iTunes store
Type Tatousenti on the field of research
Or use directly this link, then click here, on post up, on iTunes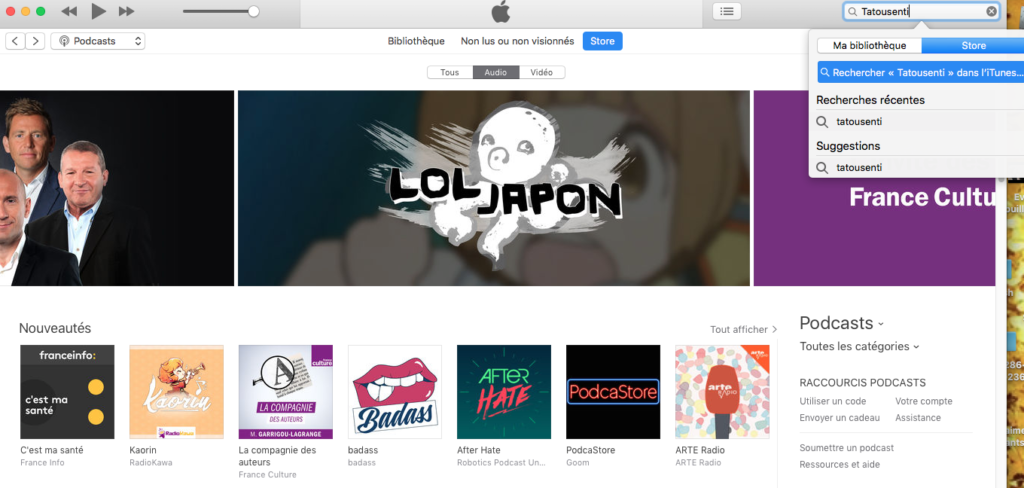 Click onto the Tatousenti logo
Once onto the file of the podcast , click on « notes and comments »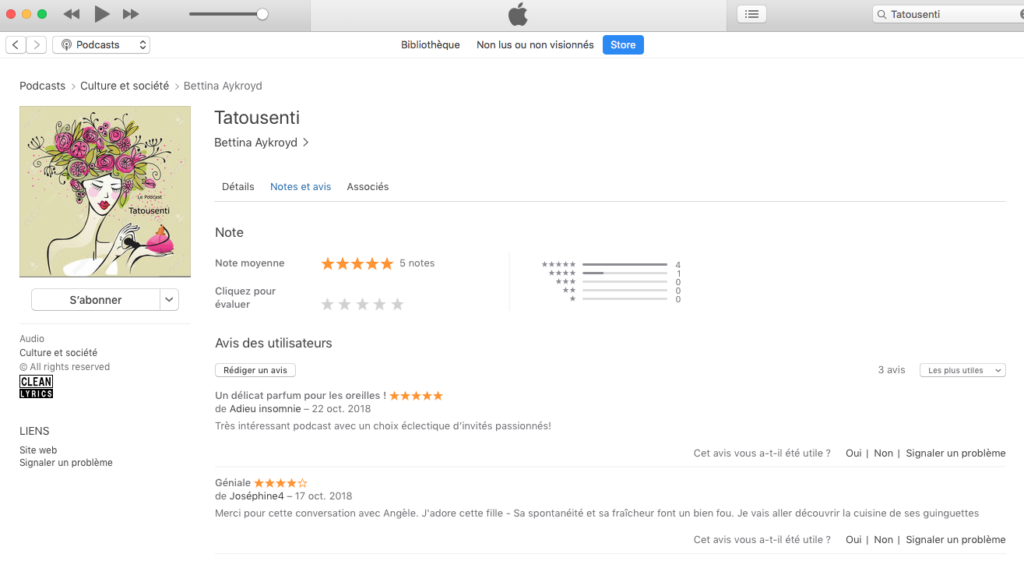 Click on the button « write a message » or write a review
Click the number of stars you desire, so to evaluate the podcast
Enter the title and your comment, then click on « send » or submit

Do not be surprised, iTunes takes 24 hours to publish your message !…

Thanks for it all !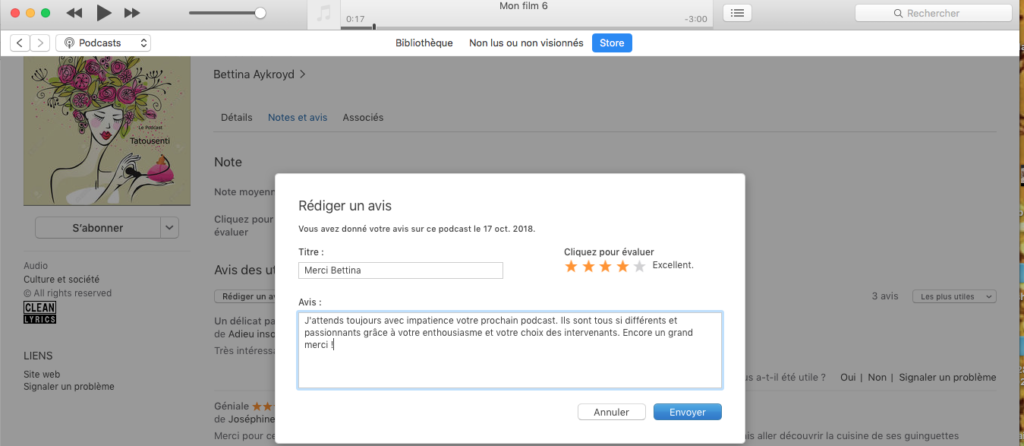 To support Tatousenti Podcast, it needs a message from you on iTunes ! Thank you for your help and your message on iTunes !…