Easter Chocolates 2016 just unbelievable
For the lack of not having been able to taste several chocolate works of art, I, nevertheless tell you ; the ones that have attracted my eye from an esthetic and design angle. I cannot, therefore, to my great regret, warrant thr quality of these chocolates. As you know I never talk about products I have not tasted or tested.
Easter chocolates, just like art
They have imagined their chocolate, either with a touch of humor, we need so much these days, or they have created them, like artists.
Philippe Pascoët, a French man in Geneva
Do not forget to visit him if you happen to be in Geneva. He is charming and love his work. I invite you to read an article I did about him by clicking here.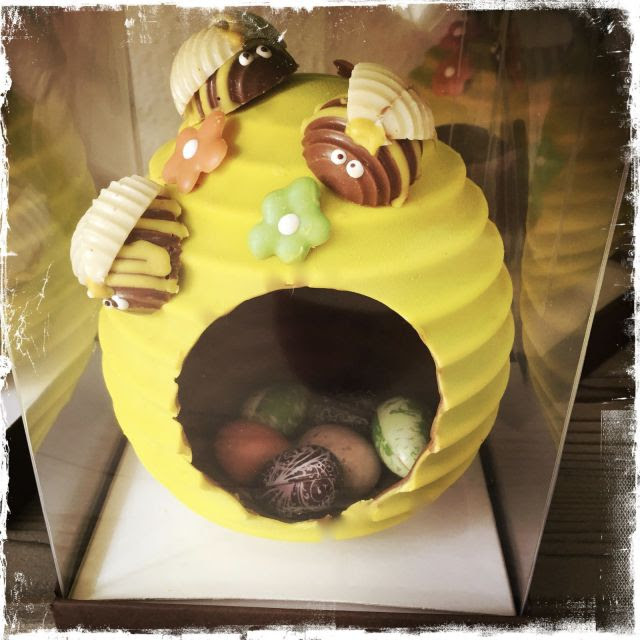 D'Lys Couleur
It is a chocolate maker that sells on the web. A wink in the eye for the English Fish & Chips !
La Mère de Famille
This Adam's hen (with teeths) is full of humor, at the Mère de Famille, in black chocolate 65% or milk 36%. The crest, the beak and the paws are made of almond pastry. The price comes to 42 euros (450g, with the garnish included)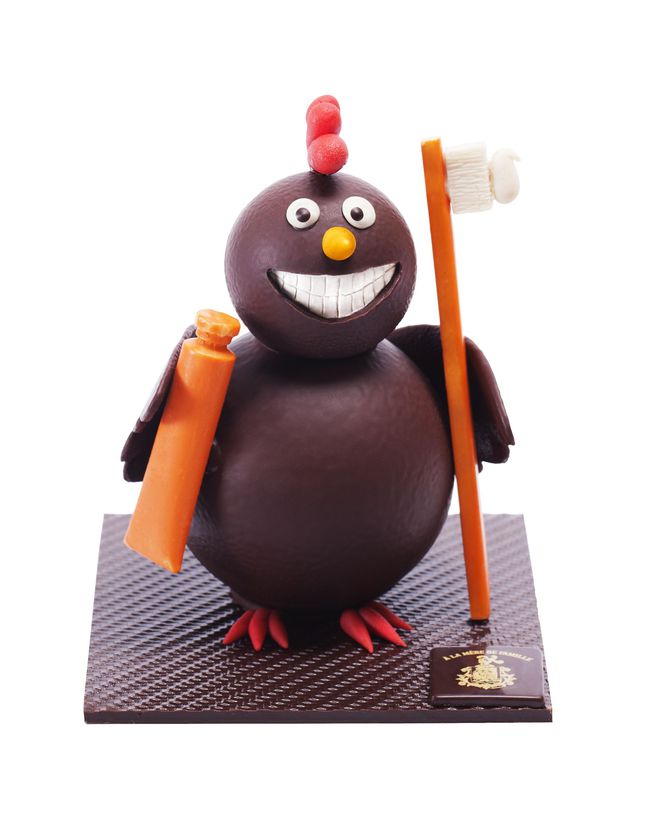 The Maison Chaudin
These lovely Couture rabbits have been designed by Gilles Marchal for the Maison Chaudin. They are made of black chocolate, milk or white chocolate, One the models is stuffed with praline at the price of 11 to 85 euros.
The Maison Fouquet
The Alexandre'Couture egg at Fouquet, is made of black chocolate 72% at the price of 35 euros (80gr).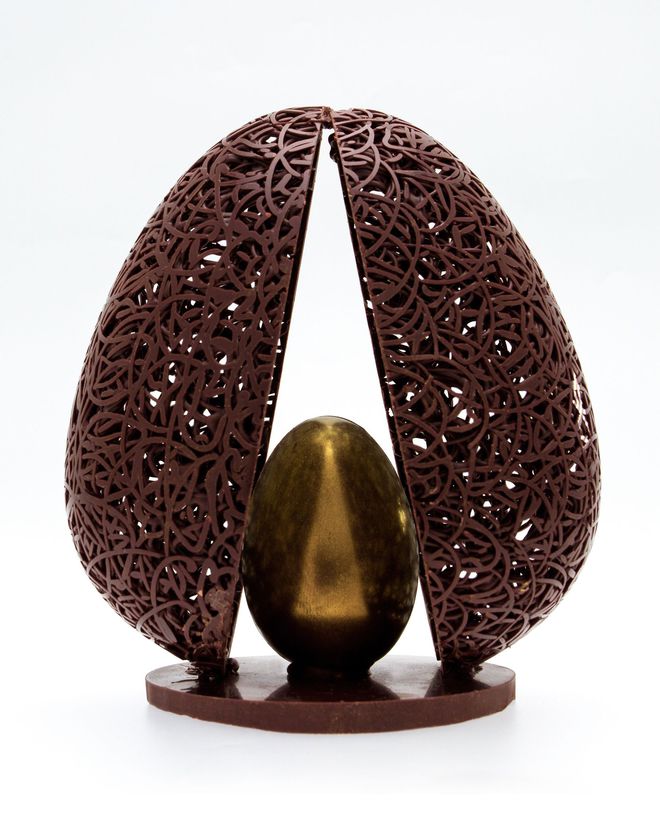 Jacques Genin
2016 Easter for Jacques Genin will be Tanabata. It is about the seventh Japonese celebration of the stars originated from the Obon tradition and the celebration of the Chinese stars. Each egg has been hand-painted by Corinne Jam on black chocolate.
Henri Le Roux
The « Arleqin » egg, designed by Julien Grouzien, the production Chef of the Maison Le Roux, is available in two versions, one made with a chocolate coming from Madagascar – 70% cocoa – all from also Madagascar origin, 45% cocoa the other one in milk chocolate. It is stuffed with black and milk chocolate fried in the shape of fishes and sea-shells but also with praline small eggs. The price is 30euros.

Easter Chocolates from Parisian Hotels
The pastry chefs of th parisian hotels rank first their artistic work, for me. It is almost difficult to eat them, they are so beautiful !
Michael Bartocetti at the Shangri-La
In tribute to the «Dragon of the sky», the guardian of the God remains, black chocolate Carrabian 66%, hazelnut qianduja, twas used by Michael Bartocetti. One must notice that each of the 200 scales having been laid by hand, one by one. Price 70 euros for 250 gr.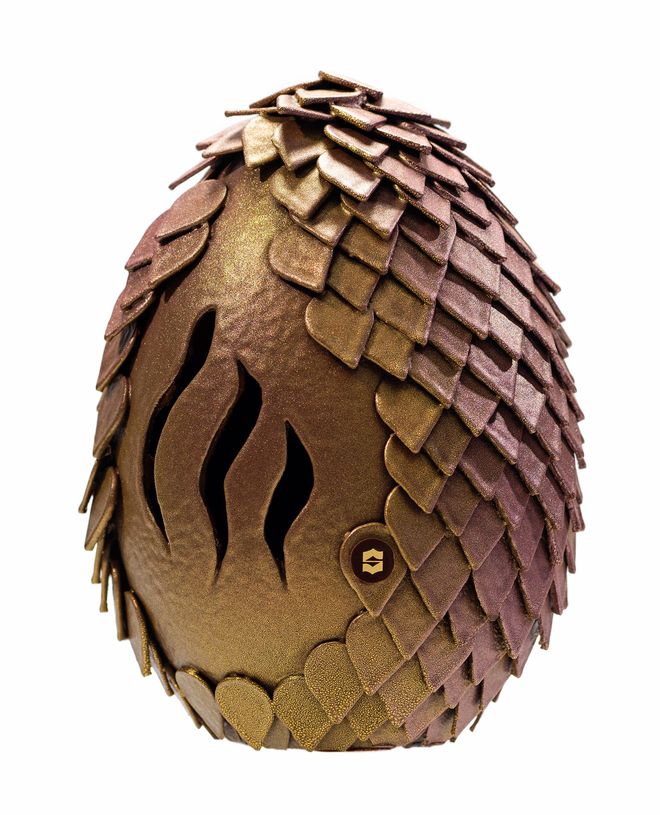 Nicolas Paciello for the Prince de Galles
Nicolas Paciello has created a black chocolate egg of Madagascar origin 64%, with a foliage covered in gold. At the heart of it an angal cake : ligt genoise covered with lemon cream Price : 110 euros ( limited edition 30 examples).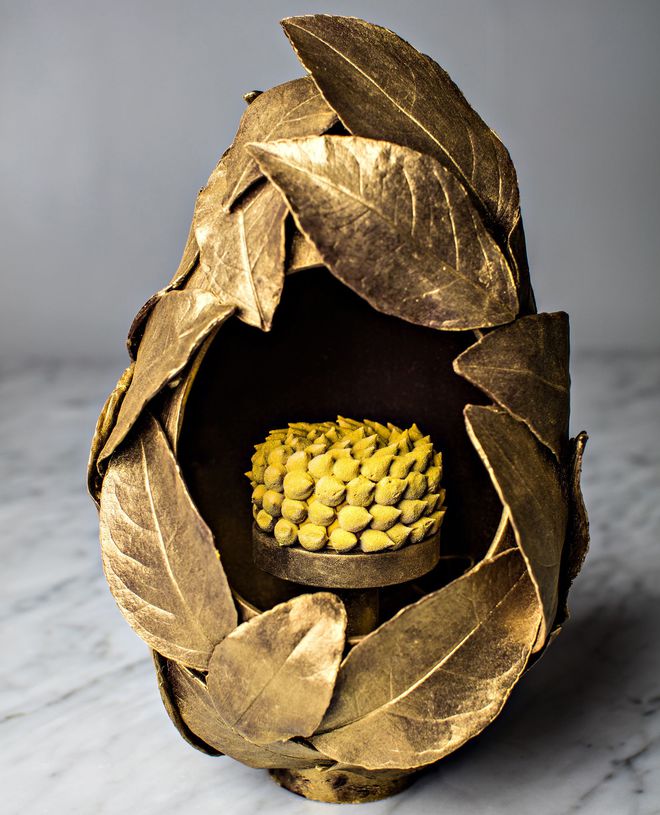 Laurent Jeannin for the Bristol
Laurent Jeannin has realized an egg in a limited edition with 10 copies , only by reservstion at the price of 600 euros.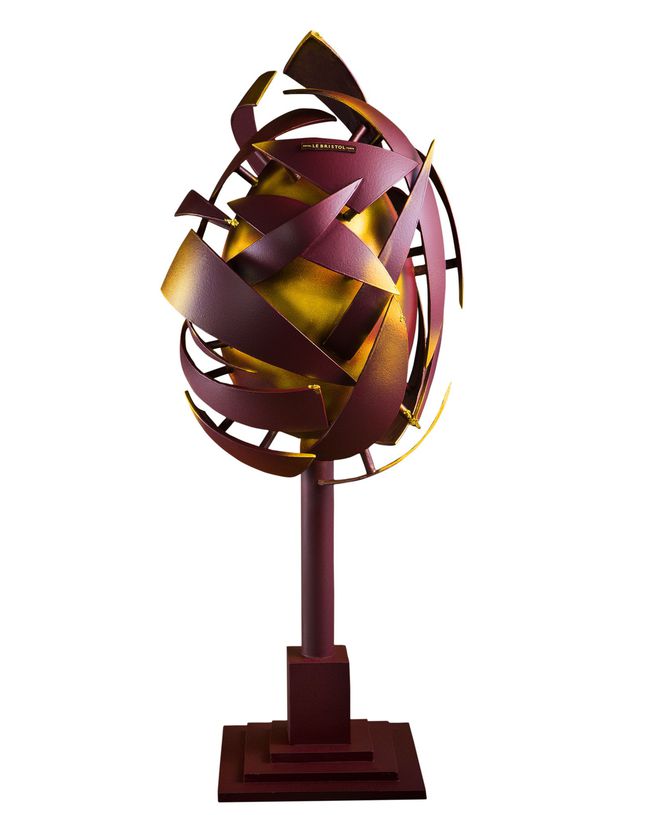 Julien Alvarez for the Peninsula
Julien Alvarez was inspired by the chinese theater. It is a chocolate egg with nougatine and sesame, roasted and caralmellized dried fruits,hazelnut praline with puffed rice.95 euros ( limited edition with 30 copies).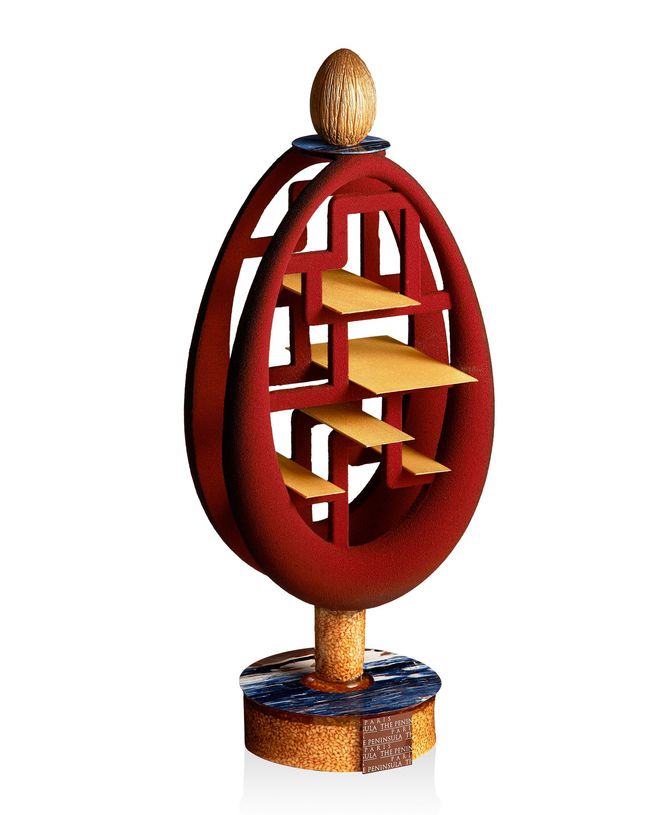 Long life to chocolate ! Let me know which one is your favourite