Clandestine Clara from Penhaligon's
Penhaligon's portraits, the olfactive fiction, started last year, continues with a second chapter. Penhaligon's introduces us to Clandestine Clara, Lord George's official mistress, and it's Roaoring Radcliff, his hidden son, who appears on the scene. The plot gets tougher and no doubt, it will not be boring ! The perfume brand is having fun, and pays a tribute to the British spirit between humor and provocation.
Clandestine Clara from Penhaligon's
In order to recapture this English saga, Portraits, I suggest you read the story by clicking here. Just this once, Penhaligon's is not untalented of a sense of humor and makes us enter into the world of this olfactive and very interesting saga. All is there… along with the offactive creation.
The story behind Clandestine Clara from Penhaligon's. Do you remember Lord George, this English family head household, welle respected, and loyal to the British Empire ? But, women are part of his weekness. She is called Clara – A woman.
The olfactive route A fragrance of character was necessary for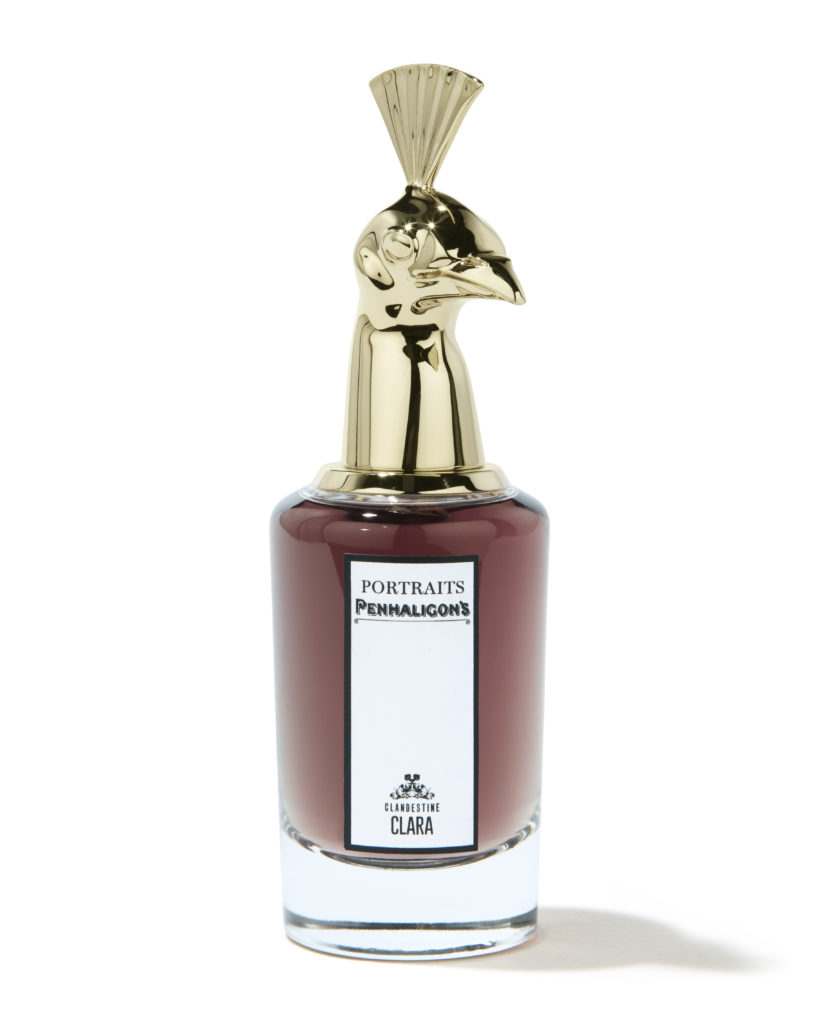 this free and independent woman. Her universe is volutous and very feminine. It switches us into amber, oriental and conforting atmosphere which is rounded by the vanilla, rhum with a pinch of cinamon. One could even eat it, but it's greediness is, neither regressive.sensual. this perfume is enveloping, just like a perfumed patchouli shawl, prolonged by an amber note.
The perfumer-creator Sophie Labbé from IFF.
Date of creation February 2017
The other perfumes of the collection Portraits The Revenge of Lady Blanche, The Coveted Duchess Rose
Recommended time to wear ! Wear i tat all time specially when your spirits are low !