A perfumed schedule in Grasse
This week-end of the 18th and 19th of March 2016 is rich with perfumed events in Grasse. There is a fragrant concert at the Victoria Chapel and a documentary film, The Sense of Smell, at th Cinema Studio. Have a good week-end !
March 18th at 8.30 pm : perfumed concert at the Victoria Chapel in Grasse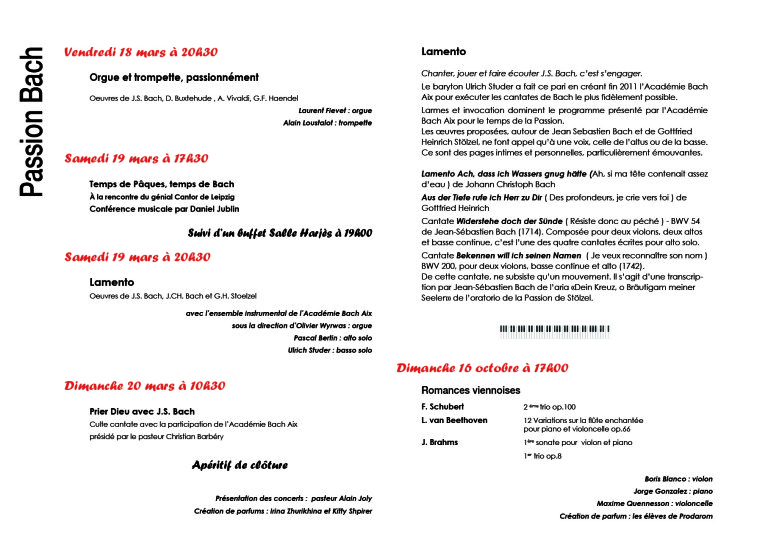 For the 5th edition, Notes and Fragrances concerts, organized by the Victoria Chapel's friends in Grasse but also the third edition of « Passion Bach », this concert of Friday 18th of March will be perfumed by Kitty Spirer, the perfumer of the Bisoumine brand. She will highlight the subtle link between perfume and music along with the perfumer and the musician.
The price of the concert is 18 euros. In order to know more about it, telephone at 04 93 40 15 57.
March 19th at 8pm Sitting for the documentary film "The Sense of Smell" at the Studio cinema
The documentary film produced in Canada, in 2014 has been completed by testimonies of French professionals in its French version.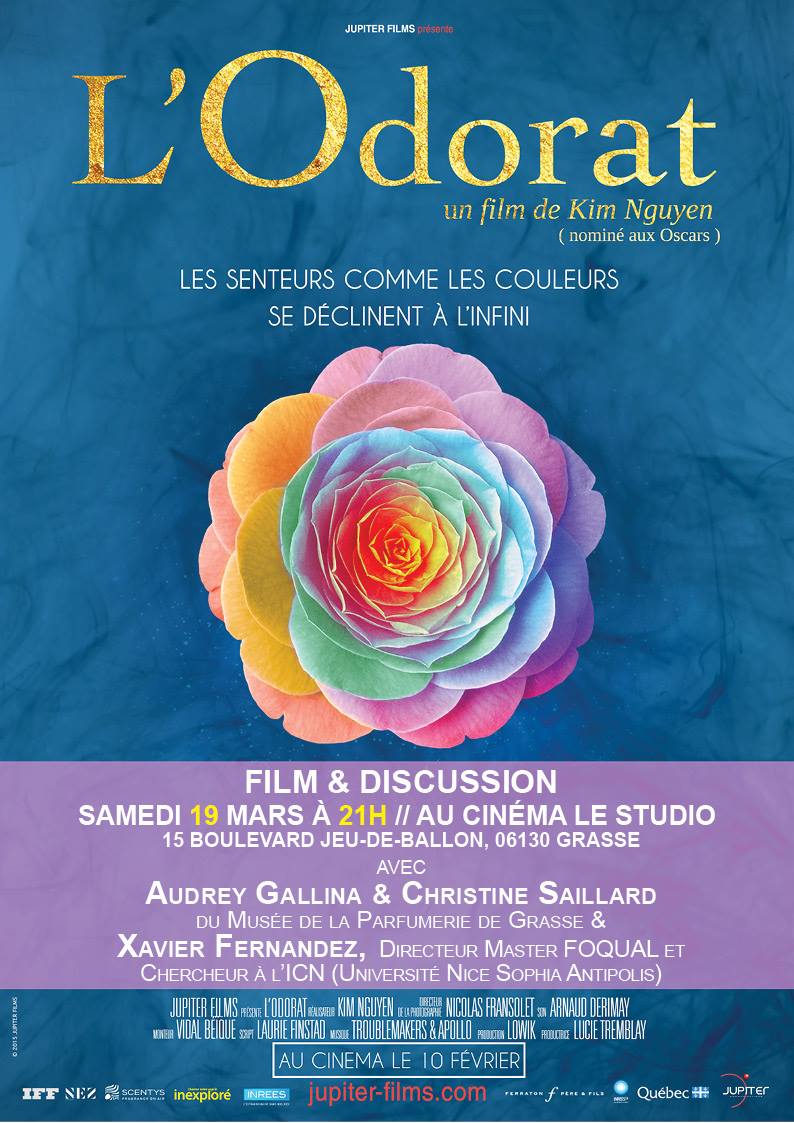 The showing will followed by discussions with :
1 Audrey Gallina-Leverd&Christine Saillard from the Grasse Perfumery Museum
2 Xavier Fernandez, Master Director Foquallual and at l'ICICN
3 Kitty Spirer, the perfume creator of Bissoumine, her own brand
4 Stephanie Bakouche, perfumer, consultant and speaker for the Osmothèque, which has now its branch in Grasse.