A conference about Christian Dior in Grasse
« Christian Dior, from the Normandy Coast to the borders of the Mediterranean » is the title of the next conference, given by Diane Saurat-Rognoni at the Cercle Litteraire et Artistique, in Grasse, on Thursday, April 7th at 5pm, at the Palais des Congrés, in Grasse, A conference which promises to be exciting. Not to be missed.
Diane Saurat-Rognoni is a lecturer of history and art since a large number of years. She is, first of all, somebody who is passionate, who talks with the heart. She loves to take a real interest in the characters that fascinate and touch her.
As Dianne tells me « my job is to make them love » Her curiosity and desire to understand lead her to ask questions and find the answers. While listening to her, I really had the feeling, that, once she is fond of the person, has understood her, she is then adopted as a friend. Diane tells her story and life, just if this person was among us.
Christian Dior, the man, his life
Christian Dior's life has not always been a long quiet river. Born in a tradtional family, his dream, to become an architect was taken away, as this profession of artist, did not please his mother. But, when he wanted to syary his career as an art dealer, his father helped him financially, not forgetting to mention to him, « that a Dior should not manage a boutique », so his name was not to appear on the window shop !
While listening to Diane talking to me about Chtristian Dior, I can Feel her emotional attachment for this man. Just as a friend she taiks about his very strong cult of friendship,who will be surrounded by very loyal friends such as Cocteau, Christian Berard, Pierre Cole…
« Women will be favourable to you, and it is through them that you will succeed » It is the prediction of a fortune teller that is at the origin of the fabulous success of this gentleman of the French haute couture !. « Whatever he undertook, he turned it into gold » He was a true entrepreneur, although formidable but loyal and honest. For Diane, he has played a real leading part, as while reminding me, that after the second world war, fashion was ranged as the second economy of the country.As a matter of fact, he developed a business model, with a code of decoration, and a unique communication for the period, held by th poster artist, René Gruau.
Christian Dior and the perfume
He was very fond of the Coty perfumes such as the Chrypre or Vent Vert from Balmain as he particularly liked the notes. These notes are found iniDiorama with the green and animalic facets, a fragrance created by Edmond Roudniska, but also Eau Fraîche, a fresh water with a chypre base. In the end, there will be Diorissimo, a fly-off of lily if the valley, his favorite flower.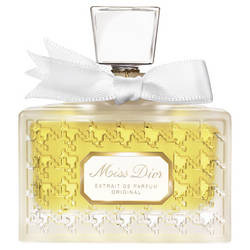 Diane and the perfume
When Diane came to Grasse, she started as a speaker and guide at Fragonard. It is there that she dicovered the world of perfume. But,what passionted her most, was that one would find perfume equally in the history than the history of art and the olfactive memory. Once, she decided to become independant, Diane went on to to study by attending « the Summer School » at the GIF, followed by a training with Patty Canac.
This how today, Diane, besides her conferences, conducts workshops of writing, or writes biographies along with family stories. It is in the surrounding of the workshops, she uses and works with the odours, in order to bring out souvenirs, or to get the conversation flowing about hidden events, in a great respect, as long the person agrees .I let you discover all her activities on her website www.ad-vitame.fr.
Diane likes perfumes,for the ease of travelling and the given pleasure. It represents a sense that talks equally about what is most primitive in ourselves, that which allows to reach the essential in life. As far as her perfume is concerned, she has remained faithfull to Shalimar from Guerlain. Nevertheless, she appreciates other perfumes such as Vent Vert, Fracas or Bandit. However, she admits to me, they are just like clothes that do not suit her. Diane wil evoke to me the odours of her childhood in Auvergne, such as the hay, the small springs which spurt by the cows dung… A lovely olfactive memory…
For more information
The price of the conference is 5 euros, but is free for the students and members if the Cercle Literaire et Artistique of Grasse. Tel :06 71 27 40 80 or email remikrisanatz@gmail.com.